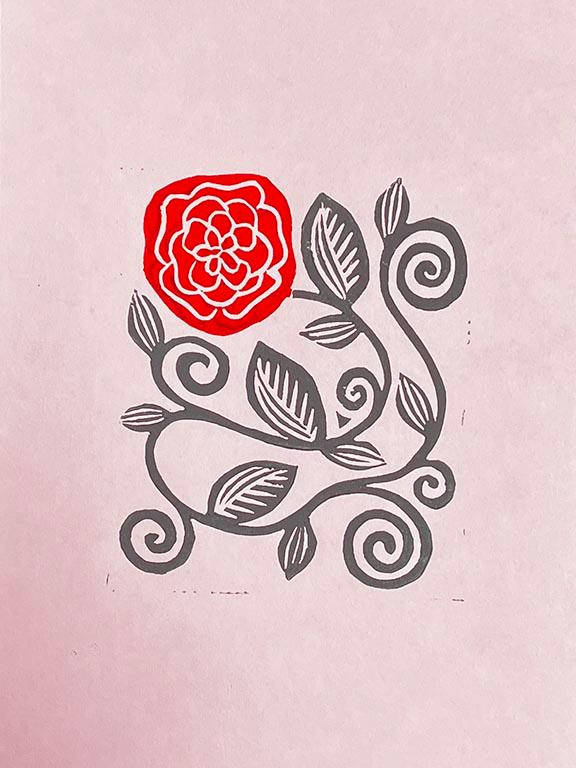 Tuition Free Workshop: Valentine Card Workshop
This class is part of our Art For Everyone series and is offered tuition-free for those experiencing economic hardship during the pandemic. Please register if cost has been a barrier to your participation at the Art Center. Spaces are limited and are first come, first serve. If cost is not prohibitive for you, please consider registering for a class that is not part of the Art for Everyone series. There are many exciting and inspiring classes available. Feel free to browse online or call for more information about our offerings.
Make your own handmade Valentine Cards using the linoleum block printing method. Ryan Numair will guide you through the process of creating your very own prints from start to finish. Use your own ideas or create from suggested designs. Turn your prints into cards for a special person or people in your life. This workshop focuses on DIY (or Do It Yourself) techniques for printing by hand. It is designed for beginners with no experience or artists looking to explore a new medium.
Supplies:
Drawing Pencils
Sketchpad or Sketch Paper
Sharpie Marker
Ball Point Pen
Valentines Day Designs (optional)