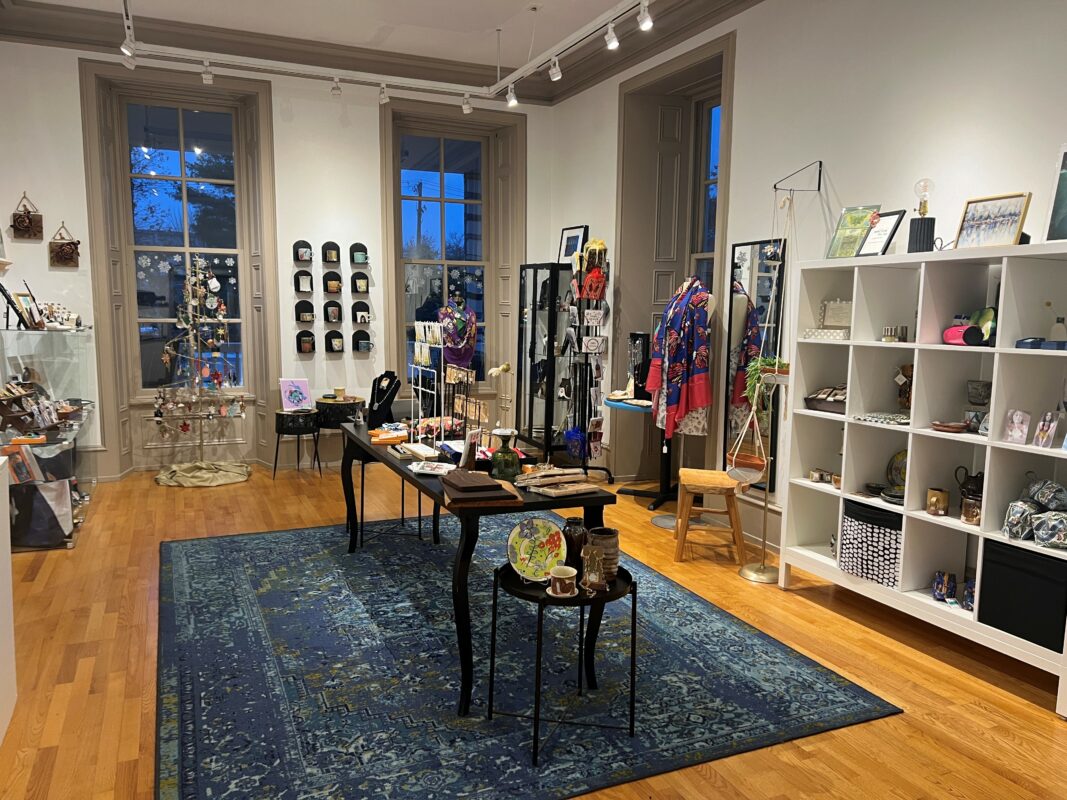 The Gallery Shop
The Gallery Shop at Main Line Art Center, located in our first floor end gallery, is open during the Art Center's business hours. Stop by and check out the wonderful assortment of handmade, one-of-a-kind products including ceramics, jewelry, ornaments, candles, glass, textiles, fine art prints, and more! The shop also features exclusive MLAC merch including t-shirts, totes, and aprons. We are always getting new products, so be sure to stop by often!
Support local artists and shop small!
This fall you can find the work of over 40 local artists including:
Rare Bird Handmade
Marcia Reiver
ADHD Loops
Marsiella Catanoso Ceramics
Miranda Blas
Sam Mae Diamond Ceramics
Sharon Bartmann
Hummingbird9Studio
Eliot Foerster
MVP Studio
Margo Schreiber
Barbara Hanselman
Liz Jablon
EMDesign
John Student Photography
Marilyn Foehrenbach Wirtz
David J. Flemming Woodshop
ArtByAlicia
Ceramics by Edna
Ruth Joray
Metal Worx Jewelry Designz
Ted Woods
Mary Schneider
BellaLucy
Beth Galinsky
Nelle Bush Bags
Potholders by Penny
ChanMi's Art Journey
Kathleen Greco
Roberta Gruber
Brooke Grandwetter
Meg Kennedy
Katie McGlade
Rareform Bags
Via Linda Studio
Kimberly Kleczka
HEOS Ceramics
Karen Bernstein, Porcelain Jewelry
Leslie Grossman, PARHELiON WORKS
Common Space Artists
If you are interested in having products in the shop, please contact Rosemary at rcampellone@mainlineart.org. Your email must include product images, website, and your Instagram handle (if available).