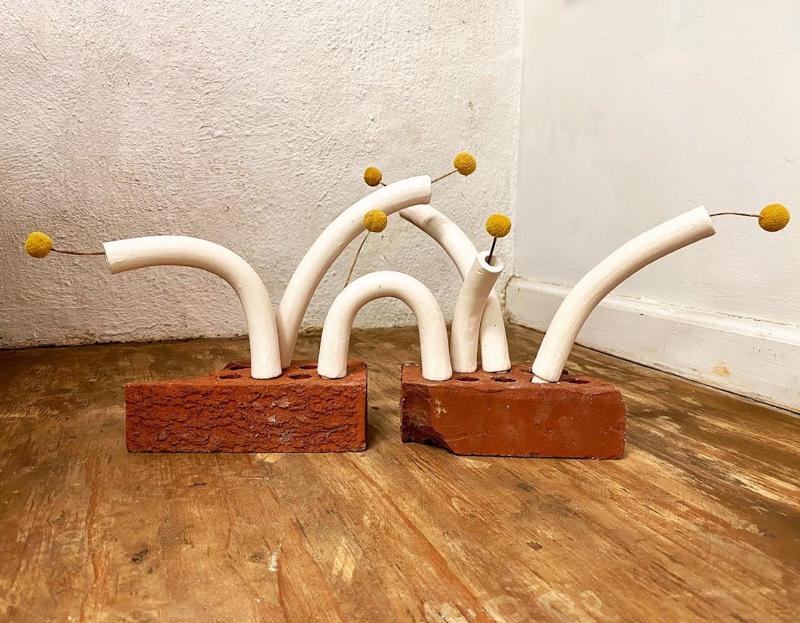 Ceramic Sculpture: Breaking the Rules
Join this intermediate class to take your work to the next level by using unique surfaces and introducing found objects into your pieces. For inspiration, we look to artists who were not afraid to break the rules. We will explore non-traditional sculpture surfaces, as well as wiring and fabric dipping in slip.
Please note the final two classes March 16 & 23 will be virtual classes held on Zoom. You are welcome to work in the studio while the instructor dials in virtually.

Student Supply List:
Clay must be purchased at Main Line Art Center
Basic pottery tool kit (available for purchase from art center)