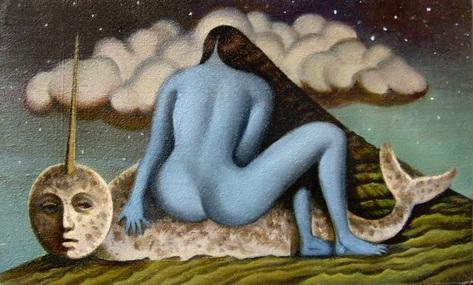 Still Life Surrealism
This class has already started. Please call to register.
This class is held offsite at The Haverford School just down the street from the Art Center at 450 Lancaster Avenue. Parking: Enter the Haverford School from the Lancaster Avenue entrance then follow the circle to the last parking lot in front of the glass building. Parking is free. MLAC staff will be there on the first class to welcome students and direct you to the classroom.
Use artwork from the surrealist movement to guide your drawn compositions of objects from life. Demonstrations on constructing a surreal image and exploring various drawing and painting techniques will be given in each class. You will have the opportunity to bring in objects for your individual works and will be encouraged to experiment with your own personal symbolism.
Student Supply List:

A range of colored pencils, graphite pencils, vine charcoal, compressed charcoal
Painting supplies (Acrylic and/or oil)


Burnt sienna
Yellow Ochre or Cadmium Yellow Deep
Ultramarine Blue or Cobalt Blue
Burnt Umber
Alizarine Crimson or Quinacridone Red
Titanium White
Mars Black
Alizarine Crimson or Quinacridone Red
Colors encouraged:


Hookers green
Cadmium red (hue)

18″x24″ Pad of paper
8.5″x11″ Multimedia sketchbook
3 canvases, 12″ or larger