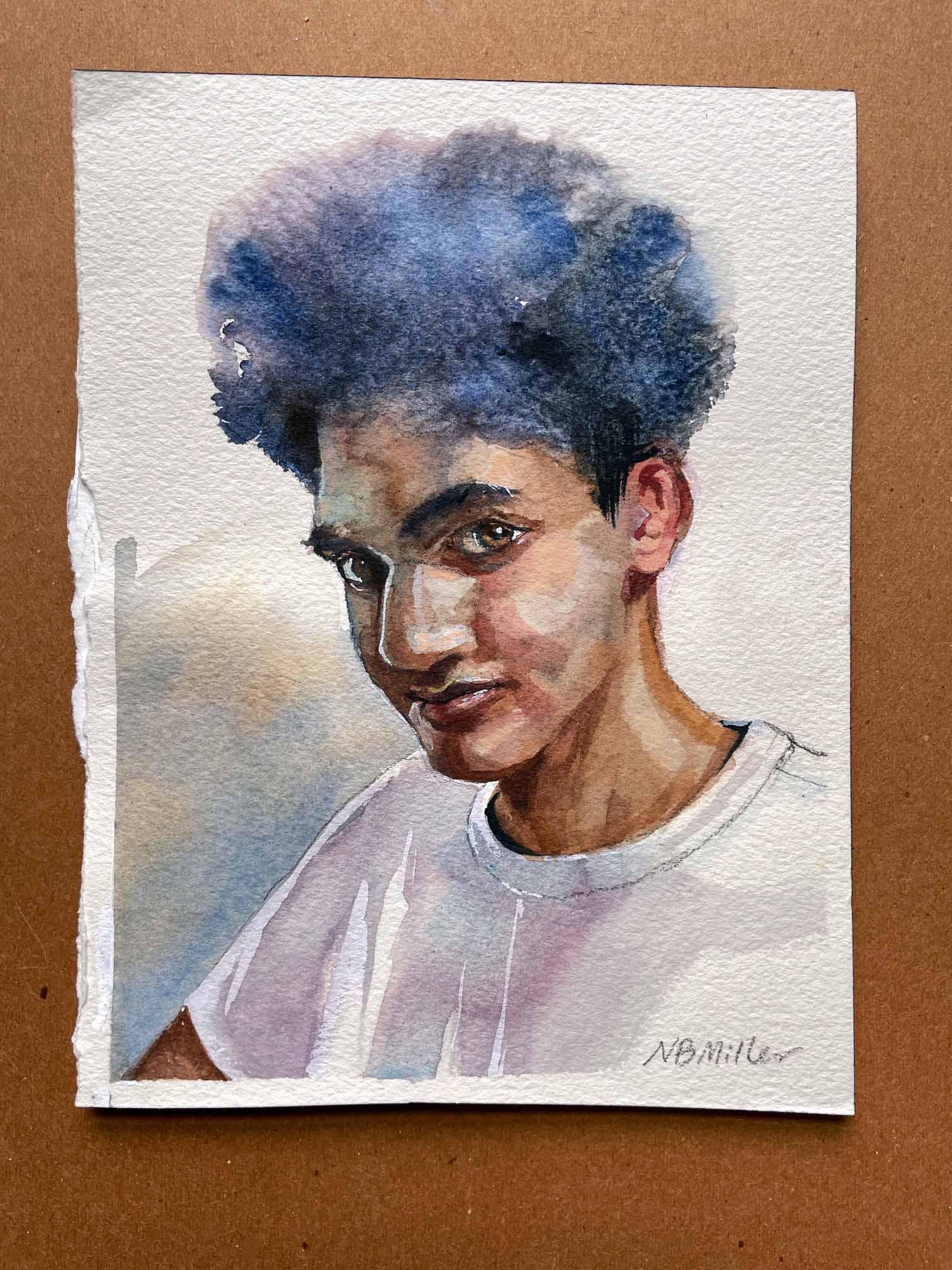 Moving Along with Watercolor
This class has already started. Please call to register.
Watercolor techniques and special effects will be explored in this class aimed at the intermediate to advanced student. Creating illusions of light and texture, softening edges, painting cast shadows, determining values, creating space, composition, creating special effects, understanding color mixing through limited palette, etc. are all topics that may be included. We will touch on landscapes, portraits, still life, life painting and so on, depending on class interest. The course will include "technique refreshers" as needed where we briefly go over certain basic techniques of watercolor application. The instructor will occasionally demonstrate an entire painting as the class paints along (or works on their own projects, as preferred) and give short PowerPoint lectures on various topics. Topics addressed may include: portrait, landscape, figure, animals, still life, limited palette, etc.
Student Supply List:
Basic watercolor supplies are needed. Suggestions are below.
Paper: highest quality you can afford, 100% cotton if possible, 140 or 300 lb are suggested. Some lower quality paper is useful for exercises and for paint testing.
Watercolor paints of your choice and type. I use tube colors, and this is my basic watercolor palette:


Burnt Sienna
Ultramarine Blue
Cerulean or Manganese Blue
Sap Green or Hookers Green
Viridian
Alizarin Crimson
Cad Red Light
Cad Yellow Light (or Pale) or Lemon Yellow or Hansa Yellow

Additional colors I often have around:


Yellow Ochre or Raw Sienna, Opera Rose or Quin Rose, Naples Yellow Light, Sepia or Raw Umber, Ivory Black, Cobalt Blue, Indigo or Indanthrone Blue

Brushes of your choice. A few different shapes and sizes are nice.
Boards (gatorboard or foamcore work great)
Painters tape
Water containers
Paper towels (Viva or Brawny are great)
Pencil
Spray bottle (optional)