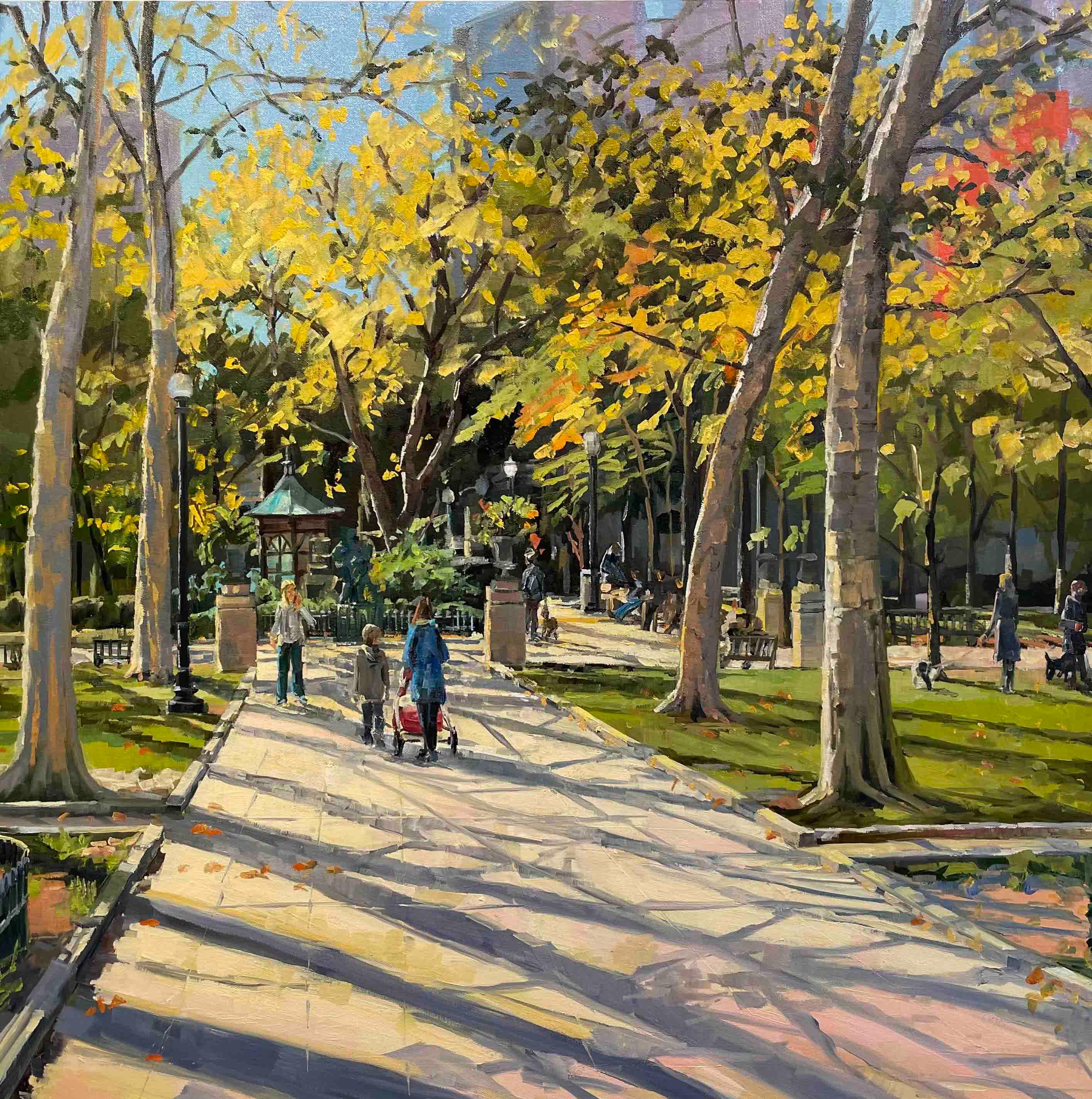 Building a Large Composition
This is a 2 session Thursday-Friday workshop on developing a large composition from sketches and photo reference material. In the first session, we will go over different techniques to block in the composition and use a limted palette for the initial block in. The second session will cover subsequent layers and hot to achieve different effects. We will end with a group critique.
You must arrive with at least 2 option for your project and may work in your choice of media – preferably oils or acrylics. A large composition can be the size that feels large to you. I recommend 18″x24″ as a project size that you can reasonably expect to finish in 2 sessions.
Student Supply List:
Photos and reference material for your project – please arrive with at least 2 options. Bring a printed large (8″x10″) photo plus any sketches you might have already worked on. If you dont have sketches, the photo should be good quality in terms of your goal for the project. It will be helpful to complete a thumbnail sketch before you come.
1 or 2 canvases or paintin supports in a size that feels large to you. Anywhere from 12″x16″ to 30″x40″. Pick a size that you feel confident you can make good progress on in 2 session. I recommend 18″x24″ if you havent worked large before.
You can work in your choice of media. Provided is a list of suggested palette of oil colors. Please use the equivalent palette in your chosen media. (Feel free to substitute for the cadmium colors as they can be pretty pricey)
Titanium White
Raw Umber
Alizarin Crimson
Cadmium Red light
Cadmium Yellow medium
Cadmium Lemon Yellow
Ultramarine Blue
Pthalo Blue or Turquoise
Optional: Sap Green, Yellow Ochre, Burnt Sienna
Oil painting medium – I recommend walnut or safflower oil and walnut alkyd (my preference – I no longer use liquin because it has greater toxicity than the alkyd mediums). Linseed oil and gamsol are more traditional mediums