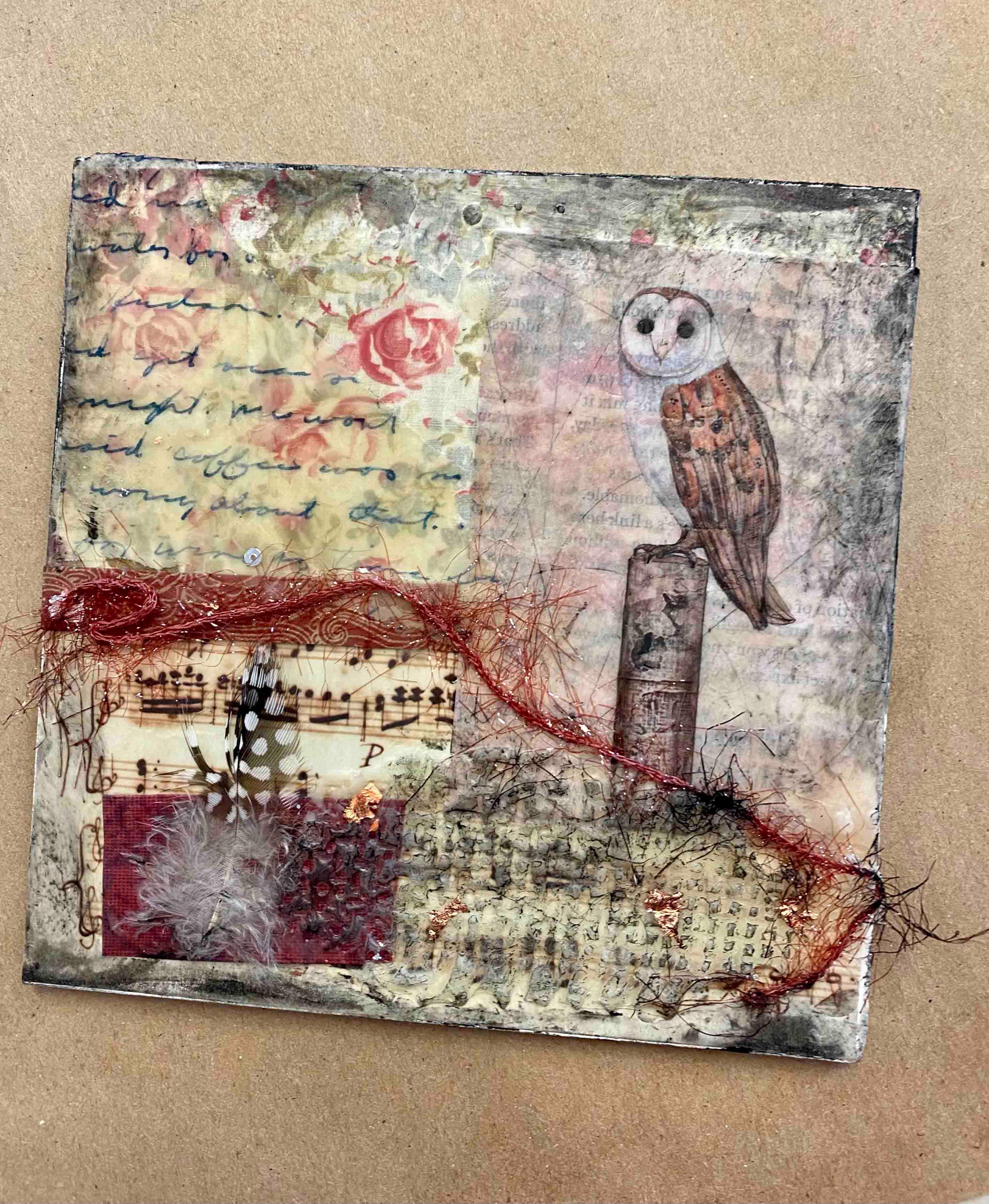 Beginning Encaustic Collage
This class has already started. Please call to register.
In this workshop we will play with photos, paper ephemera, found object and encaustic. Encaustic is a wax medium which when applied to a collage, brings all the layers together and adds visual interest. It allos you to incise, add color, add textures with stencils, and so much more. Come play and learn the wonderful world of collage and encaustic.
Student Supply List:
$10 supply fee payable to instructor
Any collage and paper ephemera, magazines, photos