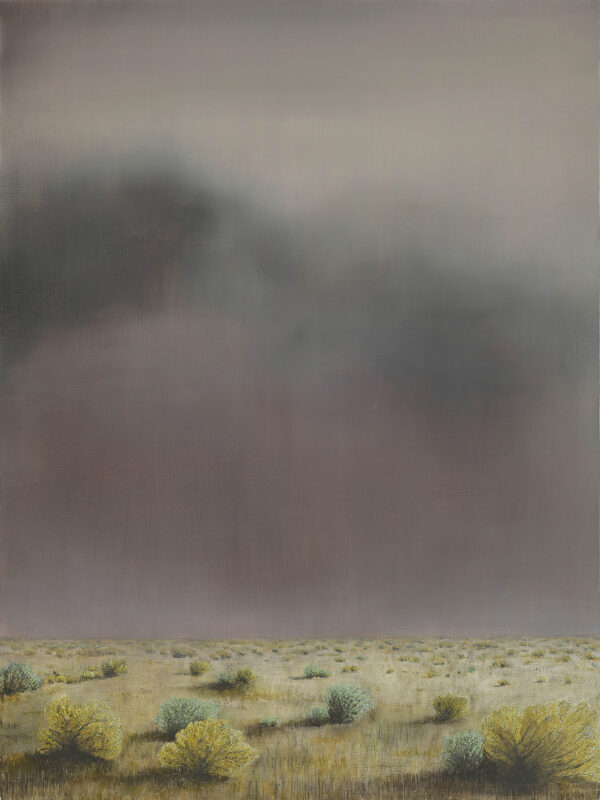 Rhea Cutillo
Drawing & Painting
Rhea Cutillo is a contemporary painter concerned with the human – nature relationship and wide open spaces both in the physical, ecological world and in the internal, cerebral realm. She has exhibited across the United States including New York and Los Angeles, as well as in Iceland and China. Her work is in private collections across North America and the U.K. She is a graduate of The Barnes Foundation Museum Barnes-de Mazia Program, Philadelphia PA, and of Mills College, Oakland, CA (B.A. 201).
Rhea is both a painter and herbalist. Her studies at The School of Evolutionary Herbalism, Oregon, and the East West School of Traditional Chinese Medicine, California have informed her worldview of natural reciprocity and the need for ecological and cultural reconciliation. After a decade of these dual studies she will begin a new path in Autumn of 2022 as a Dean's Merit Scholar at Harvard University's Graduate School of Design (Master of Landscape Architecture '25).
Rhea grew up in Oaks, Pennsylvania, born in 1987 on Father's Day. She is a caregiver to her wonderful father who suffered a traumatic SCI and TBI in 2020. She manages her Etsy shop Mama Sunshine Herbals and plans on expanding her apothecary someday. She paints as much as she can and sometimes sends out a yearly email to her mailing list. She loves the vibe at Main Line Art Center and the experience she's had as a Teaching Artist. Feel free to send her a message and say hello!