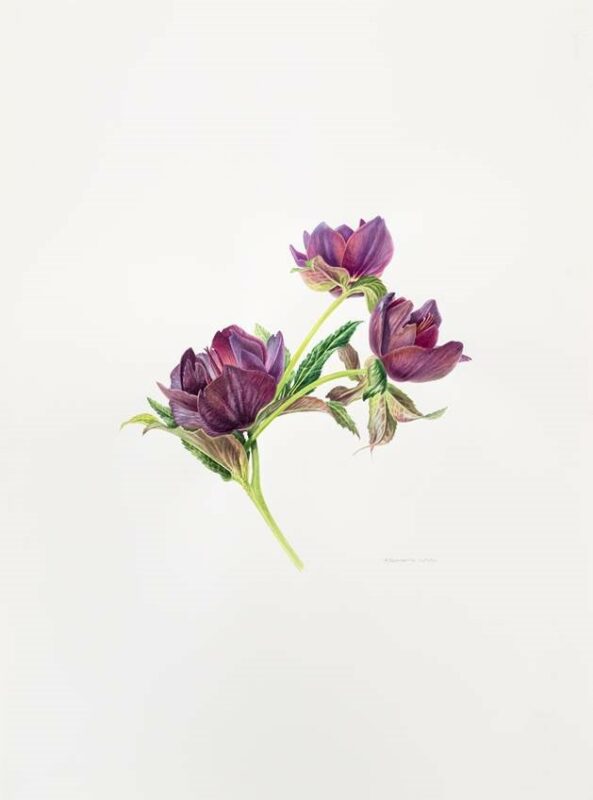 Antoaneta Denkin
Drawing & Painting
Antoaneta Denkin received an MFA from Pennsylvania Academy of Fine Arts and MFA from National Academy of Fine Arts – Nikolai Pavlovich, Bulgaria.
Ms. Denkin Received 2023 SBA Fellow . A.Denkin participated in 2023 "The Art of Flower" Group exhibition, Philadelphia Sketch Club. Her work was selected to be part of the 24th (2021) and 26th (2023) ASBA/ International Exhibition Juried at Marin Art – Garden Center, CA. Ms. Denkin was in the 2021 Group Exhibition "Botanical Inspirations" at Cerulian gallery in Philadelphia and participated in the Virtual Exhibition at Mall Galleries Plantae 2020 London, UK.
In 1997 Ms. Denkin received Best Picture Award, Salon Atelier d'Art du Chateau and in Concert General Deux Sevres, Niort, France. Ms. Denkin has an award from The First Female Artists Miniature Art Exhibition 1997, Stockholm, Sweden.
Currently Teaching