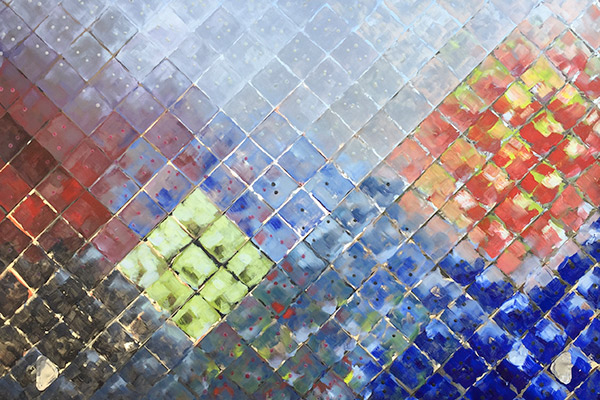 Impact: Reflections on 9/11, Works by George Robert Overhiser, Jr.
July 16 – August 15, 2021
Artist Talk & Reception
Thursday, August 5, 2021
Gallery Tour: 6-7 pm, Reception: 7-8 pm
A solo show of twenty pieces f gouache works on canvas and oil on stainless steel.
Reflections are the central theme of my work. The genesis of the reflections for this show are images that might have been seen in the mirror like stainless steel of a street vendor cart at Ground Zero on 9/11/2001.
This show is an interpretation of the explosions and a small part of the aftermath from that fateful day.