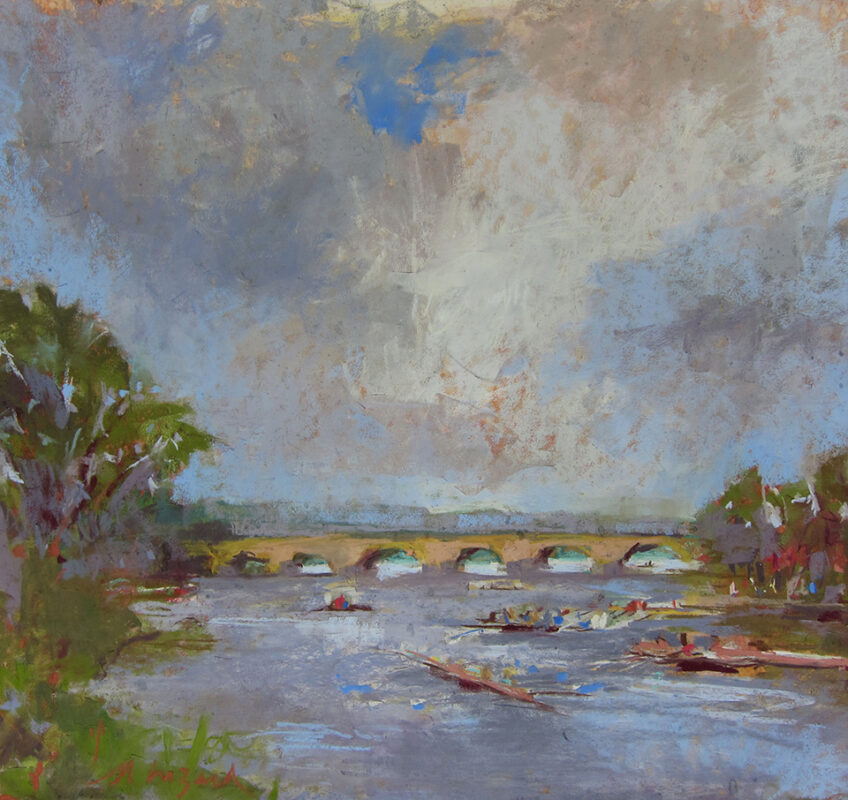 Exhibitions in the Community · Monique Lazard & Elaine Lisle
June 4 – November 22, 2013
Main Line Art Center is proud to present the work of Professional Artists Members, Monique Lazard and Elaine Lisle as part of our Exhibitions in the Community Program. Through this program, the Art Center places the work of our accomplished artists in libraries, hospitals, and other community settings. Exhibitions in the Community grew out of the Art Center's mission of making art more accessible by creating meaningful partnerships with local businesses and organizations.
About Bryn Mawr Trust Company
The Bryn Mawr Trust Company has been an independent regional bank and trust company since 1889. Today we manage $7 billion for successful families and institutions, globally sourcing appropriate investment solutions for client needs and objectives. Our forward-thinking strategies have helped generations of families achieve their financial, investment and legacy goals. Our practical, thoughtful solutions have helped institutions, endowments and foundations satisfy their mission. We are committed to preserving and growing wealth for every client.
Bryn Mawr Trust has nineteen full-service branches located in Montgomery, Delaware and Chester Counties in Pennsylvania and New Castle County, Delaware. Bryn Mawr Trust's wealth management offices are located in Bryn Mawr, Devon and Hershey, Pennsylvania. For all your personal, business and wealth management needs visit Bryn Mawr Trust at www.bmtc.com.