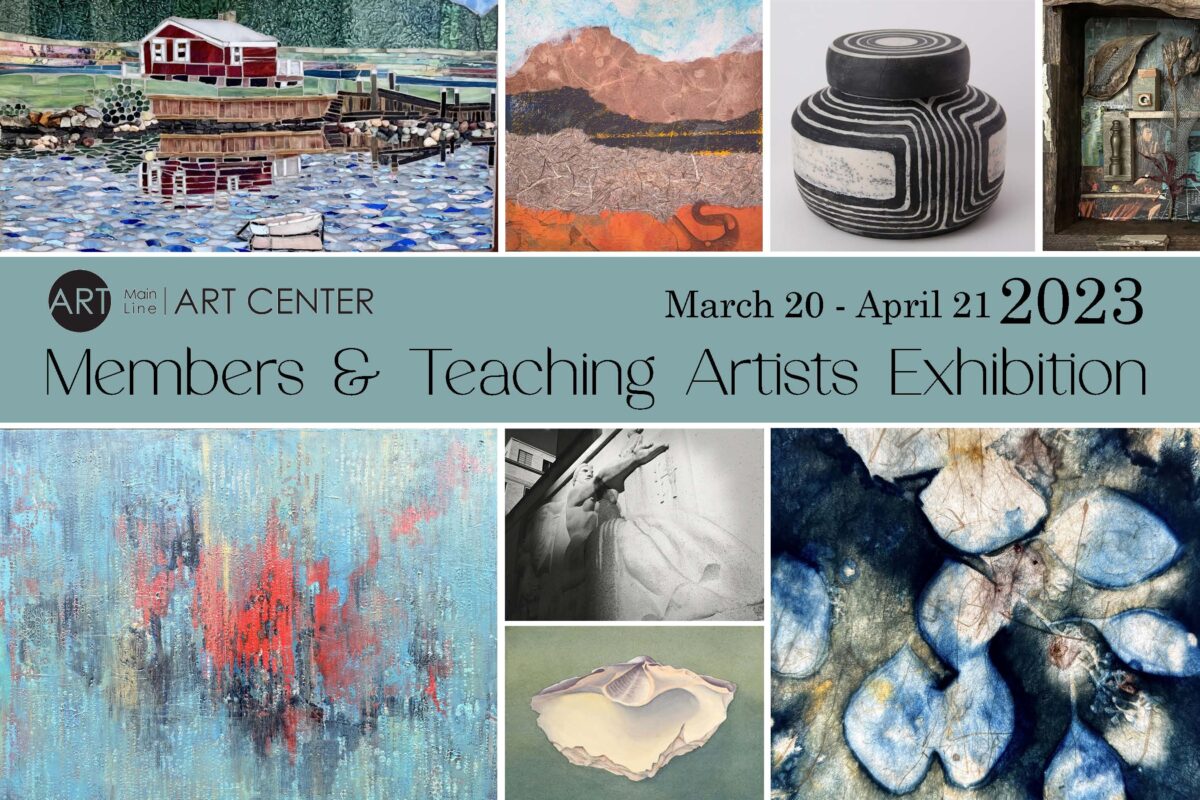 2023 Members & Teaching Artists Exhibition
March 20 – April 21, 2023
Main Line Art Center Galleries
Closing Reception & Seconds Sale Saturday, April 15th, 4-7 PM (Pre-register here)
In celebration of the creativity and talents of our members and teaching artists, we are proud to present the 2023 Members & Teaching Artists Exhibition. The exhibition features a range of works including mosaics, photography, sculpture, painting, mixed media, ceramics, and more! This annual show is not to be missed!
Join us Saturday, April 15th from 4-7 PM to celebrate the talented artists in the exhibition. The evening will include live music, light bites, and beverages. Winners of our "Best in Show" awards will be announced, and we we'll also be hosting our popular ceramic seconds sale to support our ceramics department!
Jeff Schaller is the prize juror for the show. His work has been exhibited throughout the United States and he is frequently published in magazines and newspapers, chosen for juried art exhibitions and selected for special projects, commissions, and murals. Schaller was the recipient of the Philadelphia Museum of Art Purchase Award in 1998 and received a fellowship from the Common Wealth of Pennsylvania in 2002. Schaller continues to support the arts by holding board positions with the Chester County Art Association and Rittenhouse Square Park Fine Arts Show. His own work is provocative and whimsical, propelling the viewer into scenes of seemingly unrelated subjects, his own captivating complex sonatas. Simultaneously, his works are pop and edgy, esoteric and direct. Schaller uses lost and found images, words and language, to paint what is true to him.
Front clockwise from top left: Mara Schiffman, Linda Dubin Garfield, Melissa Clout, Nancy Gore, Jane Schultz, John A. Benigno, Dennis Murphy, Ronnie Bookbinder