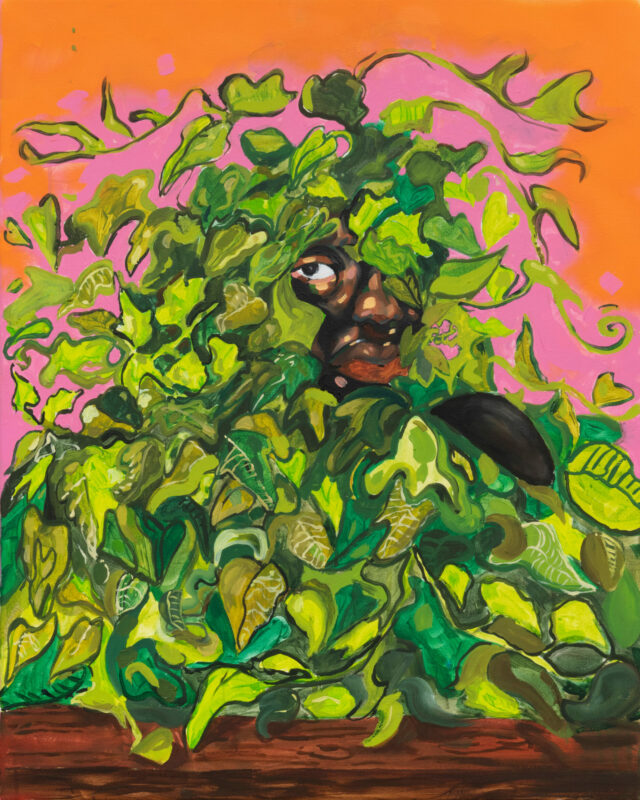 17th Annual Betsy Meyer Memorial Exhibition in Partnership with The Colored Girls Museum
Virtual Exhibition
In memory of teaching artist Betsy Meyer and in celebration of Black History Month and Women's History Month, Main Line Art Center is proud to virtually present the 17th Annual Betsy Meyer Memorial Exhibition in partnership with The Colored Girls Museum (TCGM) featuring the Meyer Family Award for Contemporary Art recipients Celestine Wilson-Hughes, Toni Kersey, and Patricia Renee' Thomas. This award and exhibition exists to support the talented contemporary artists in the region, to honor deserving artists in the field, and to encourage excellence and experimentation in artistic practice, presentation, and community involvement.
The exhibition, curated by Vashti DuBois, Founder & Executive Director of The Colored Girls Museum, and Michael Clemmons, Curator & Visual Artist, features the work of three African American women. These artists negotiate a diverse range of media which personifies the innumerable expressions, realities and evidence of being, that is inclusive of TCGM and girls and women of the African diaspora. Textile quilts, paintings, works on paper and in glass, sculptural and two-dimensional, epitomize the wealth of her images, narratives and expressions. The work is powerful, celebratory and exemplifies TCGM's mission to be a public ritual for the protection, praise and grace of ordinary/extraordinary colored girls.
TCGM's exhibition and programming campaign this year is The One Room School House, a composite of virtual and live experiences that serve as a refuge in the midst of a pandemic. The Betsy Meyer Memorial Exhibition consists of images of finished pieces alongside photographs of each of the women in their creative spaces, giving the viewer an intimate glimpse into the processes and inspirations behind the work. The virtual format allows us the opportunity to explore the artists' work not only through finished pieces, but also through the various stages of creation.
The award and exhibition are made possible by generous support from the Meyer family.
All studio photographs are by Zamani Feelings.
Please contact the artists directly for purchase inquiries.
Artists
Toni Kersey
Toni Kersey is a mixed media fiber artist whose background as a graphic designer informs her work. She began designing and making quilts in 2005. After studying fabric painting techniques her creative focus shifted to fiber art. Since that time, she has concentrated on developing a creative language that fuses African-American quilt making with abstract painting, dying, beading and printing techniques.
Ms. Kersey received her Bachelor of Arts/Graphic Design degree from the University of Illinois. She was an award-winning logo designer and her work was published in "American Corporate Identity 4". Toni taught for many years at the Art Institute of Philadelphia and has exhibited locally, nationally and internationally.
Kersey's textile quilts are asymmetrical, and the evident structure feels organic; these pieces build and ascend to tell their story. Viewing these quilts evokes Kariamu Welsh's seven aesthetic senses. Welsh contends these senses are prevalent in African art; particularly evident in the work are polyrhythm, polycentrism, and repetition; the quilts perform like jazz, possessing a visual cadence, the beat of music and unspeakable joy.
Patricia Renee' Thomas
Patricia Renee' Thomas is a Philadelphia-based painter, drawer, and art educator, with a BFA from Tyler School of Art and Architecture and a current 2021 MFA candidate at University of Pennsylvania. Thomas has recently completed her one-year 40th Street Artist Residency and debuted her first West Coast show called Honey Suckles in West Hollywood's New Image Art Gallery 2019, and two solo shows at Kravets-Wehby Gallery in New York and Kapp Kapp Gallery in Philadelphia in 2020.
She was an arts educator at Church of the Advocate in North Philadelphia, a Black History and social justice community staple, and is currently an oil painting and drawing instructor at Tyler School of Art and Architecture Continuing Education.
Celestine Wilson-Hughes
Born in Brooklyn, New York, Celestine Wilson-Hughes is a self-taught visual creative who did not begin to think of herself as an artist until she was well into her forties, although she has a sense that she saw the world differently from others. "I was always aware of things that other people were not," she said. "I could walk down the street and yet my eye would move up, down, or above the trees. It always seemed to be moving, seeing color, and the way that birds communicated in the sky. All these things were leading me to this actual connection of becoming an artist."
Celestine's foray into stained glass, the medium she has become known for, was initiated by a class she took at a local shop. Beginning in 2001, Celestine developed and redefined an independent visual and conceptual vocabulary in glass, melding sculptural and two- and three-dimensional works that have become known as her own signature in the glass medium. Celestine's work is inspired by her life. "The stories in my work are inspired by my experiences…those experiences help to focus the social and political messages in my work."
Celestine's work frequently references what she refers to as the power of black women, their stance and determination which "celebrates our connections to the universe." Wilson-Hughes's work is in numerous private collections and has been seen in numerous exhibitions, galleries and museums including: The Colored Girls Museum, Philadelphia PA; the African American Museum in Philadelphia, and Stax Museum of American Soul Music in Memphis, TN. Wilson-Hughes' use of glass as a medium is exuberant and defies common perceptions of stained glass; although cited as an inspiration, these are not church windows. Frequently sculptural, referencing the strength of Black women, the pieces are infused with movement, glass cascades down a wall or hovers in mid-space like an otherworldly chandelier. Wilson-Hughes' pieces often incorporate found objects, metal, wire, beads and, ultimately, liberating stained glass from a conventional past.
The One Room School House