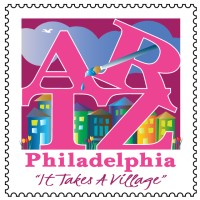 Artz Connect with Artz Philadelphia – Fall
September 15 – December 15, 2022
11:00 AM - 12:00 PM
Main Line Art Center Galleries
Thursdays 9/15, 10/20, 11/17, and 12/15
ARTZ Philadelphia and Main Line Art Center are deeply committed to protecting the health and well-being of our community members, and yet we also recognize the impact of program suspensions and doors shut to visitors. We know, even though necessary, these closures and program cancellations have caused increased isolation and decreased creative and social engagement for people living with dementia and their care partners, who are among those people most vulnerable to the impacts of COVID-19.
And so in this time of prescribed physical distancing, we have been experimenting with a complementary but distinctly different Rx – we're calling it ARTZ-Connect.
ARTZ-Connect @ Main Line Art – like all of ARTZ Philadelphia's programs — are designed especially for participants living with dementia or memory loss and for their care partners. ARTZ-Connect moves our popular ARTZ @ The Museum programs into a virtual space, still led by a professionally-trained, caring facilitator; still engaging participants in lively conversations about works of art; and still a place where all participants can be themselves. To sign-up please rsvp on the Artz Philadelphia events page.