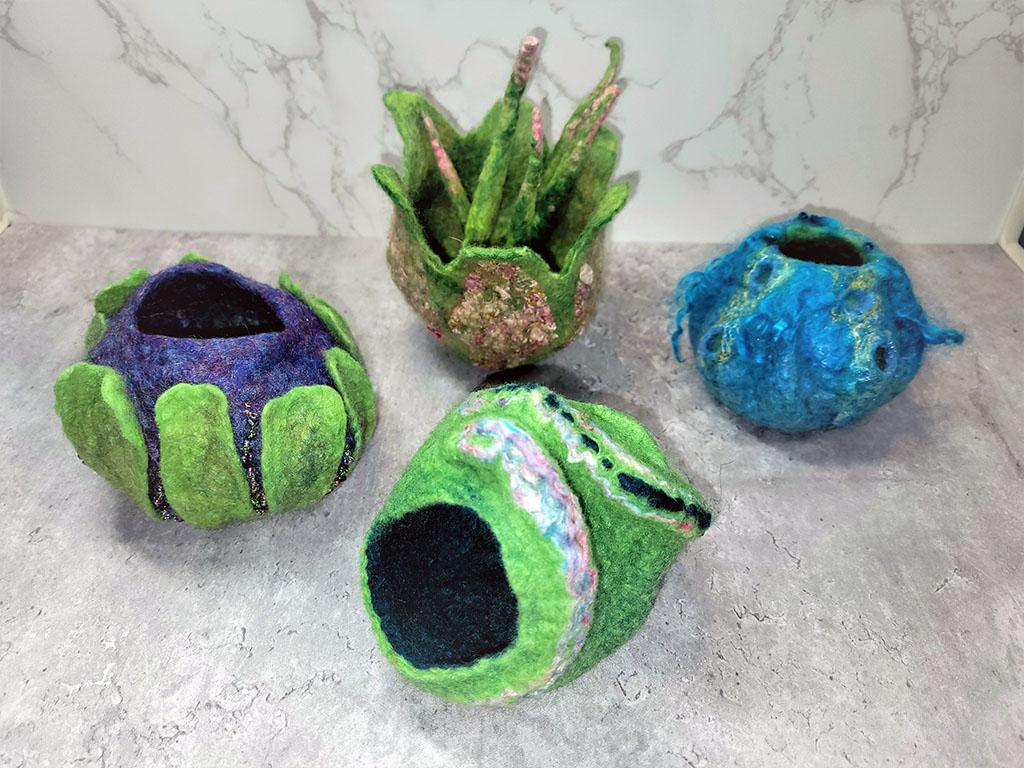 Visiting Artist Workshop: Felted Vessels
Are you Fiber-Curious? Have you wondered how felt is made or wanted to try making it yourself? We'll discuss the basics of felt-making, including a brief overview of the history of felting, felting tools, and fibers and embellishments that can make your felting interesting and textural. Learn how to turn your roving into a beautiful piece of decor.
Please note that the process of felt is physical and requires the use of hands, arms, and fingers.
We will make a vessel using a resist to layout a 'flat' design, which opens to a 3-D bowl or vase shape. Learn the fundamentals to make all kinds of structural and sculptural pieces using the resist.
Supplies:
Small buckets for water
Pen or Sharpie Marker
2 towels
Scissors
Small container of dishsoap
Tape measure
All other materials will be supplied by the teacher for a supply fee