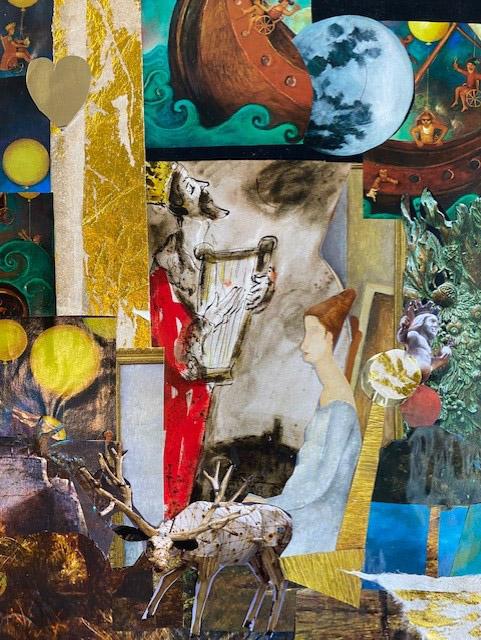 Tuition Free Class: Creative Composition in Mixed Media Collage
This class has already started. Please call to register.
No class 11/25
Come create a wonderful, collaged masterpiece made with mixed media. In this class, you will learn how to create compositions with multiple design layers, each made from a different material, such as cut paper, acrylic paint, oil pastels, and more. You will explore the principles of drawing, as well as how to develop the elements of your composition in a fun and confident way.
Class Objectives:
• You will learn how to compose the elements of your collage utilizing the principles of drawing and painting for a harmonic and balanced artwork.
• You will learn how to create intriguing, painted patterns and decorations to incorporate into your artwork.
• You will learn how to make the various elements of your artwork work together to create a unified composition.
Student Supply List:

Tacky glue, clear gel 4 oz.
Old magazines for cutting images
Scissors
2 white poster boards 22″ x 28″
Any type of colored pencils or Sharpies