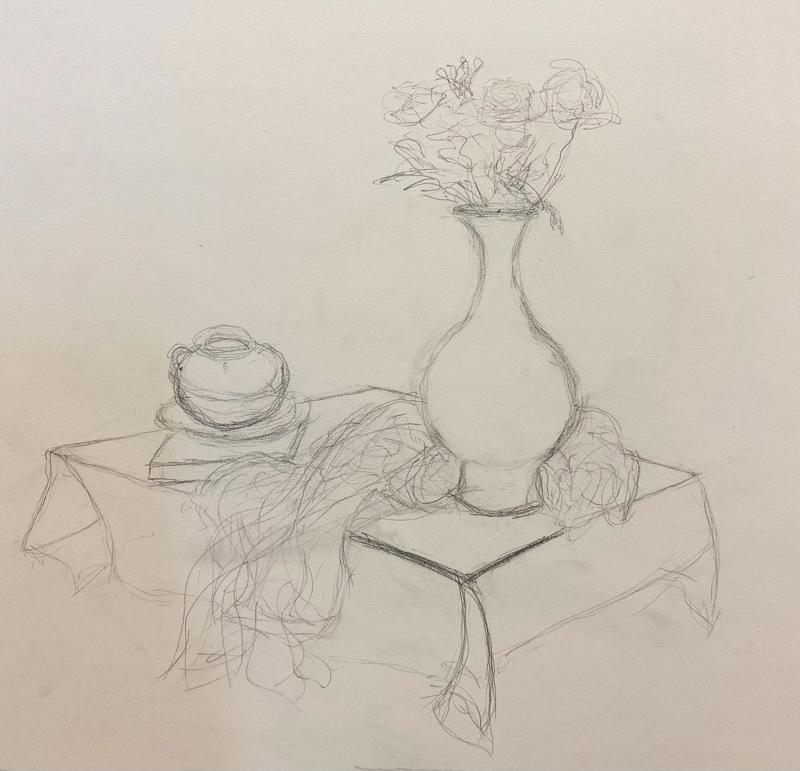 The Joy of Drawing for Beginners
This class has already started. Please call to register.
Drawing is Fundamental. Observational Drawing is the basis for all representational image making. Have you ever wanted to learn drawing, and don't know where to begin? Maybe you've dabbled and become frustrated, maybe you just want to touch up some skills. The basics of eye-hand coordination will be presented in a step-by-step manner that allows you to build confidence as you go. Try it; you might just be amazed!
Student Supply List:
Drawing Pencils (4B, 2B, HB)
Mars Block Eraser
Pencil Sharpener
18" x 24" Drawing Pad