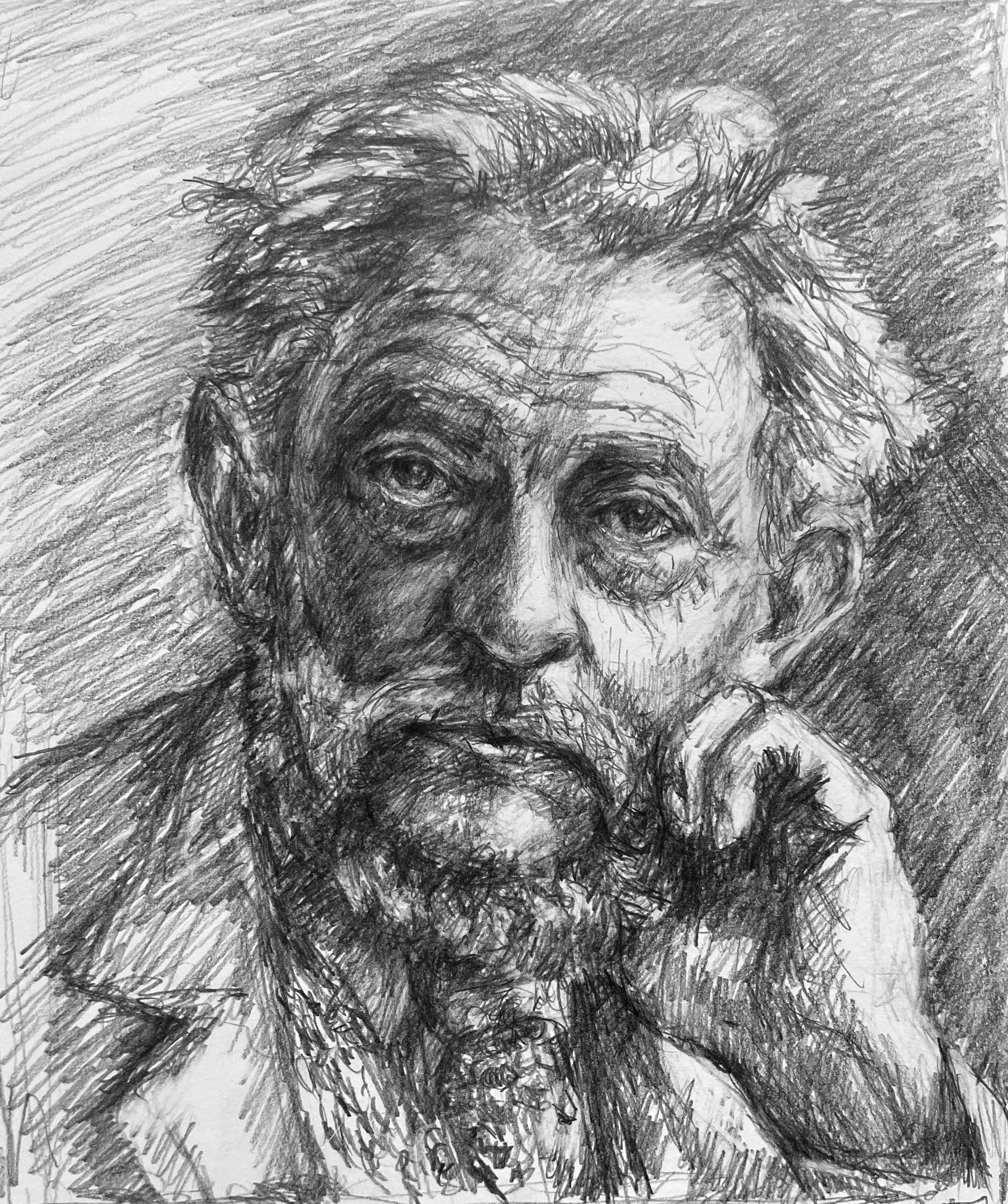 Portrait Drawing An In-Depth Exploration
No class 1/15 & 2/19
Are you a painter, illustrator or print-maker who wants to dramatically improve their portrait work? In clear and manageable units, this class builds an in-depth introduction to professional practices that takes the guesswork out of creating likeness, accurate proportions, and strong light/dark structure. Having an understanding of the geometry, structural elements and basic anatomy of the head will allow you to draw from life, invent, or work from memory with skill and confidence, opening up a plethora of creative possibilities.
Topics include: The forms of the skull, different head types, the structures of the eye, mouth and nose, facial muscles, fat pads as well as the forms and muscles of the neck and shoulders. We'll look at various strategies/methodologies for drawing, constructive drawing theory and application, simplifying structure and how form relates to tonal structure.
Classes will include live demonstrations, in-class explorations, and weekly drawing assignments. Basic drawing experience is highly recommended.
Recommended materials:
A medical grade, plastic, study skull. (Available on e-Bay, Amazon). Wellden is a good, inexpensive one.
A sketchbook to keep notes.
A 9×12 pad of drawing paper
2B, and 4B pencils.
A clip-type student Masonite drawing board.
Optional: Uldis Zarins: Form of the Head and Neck