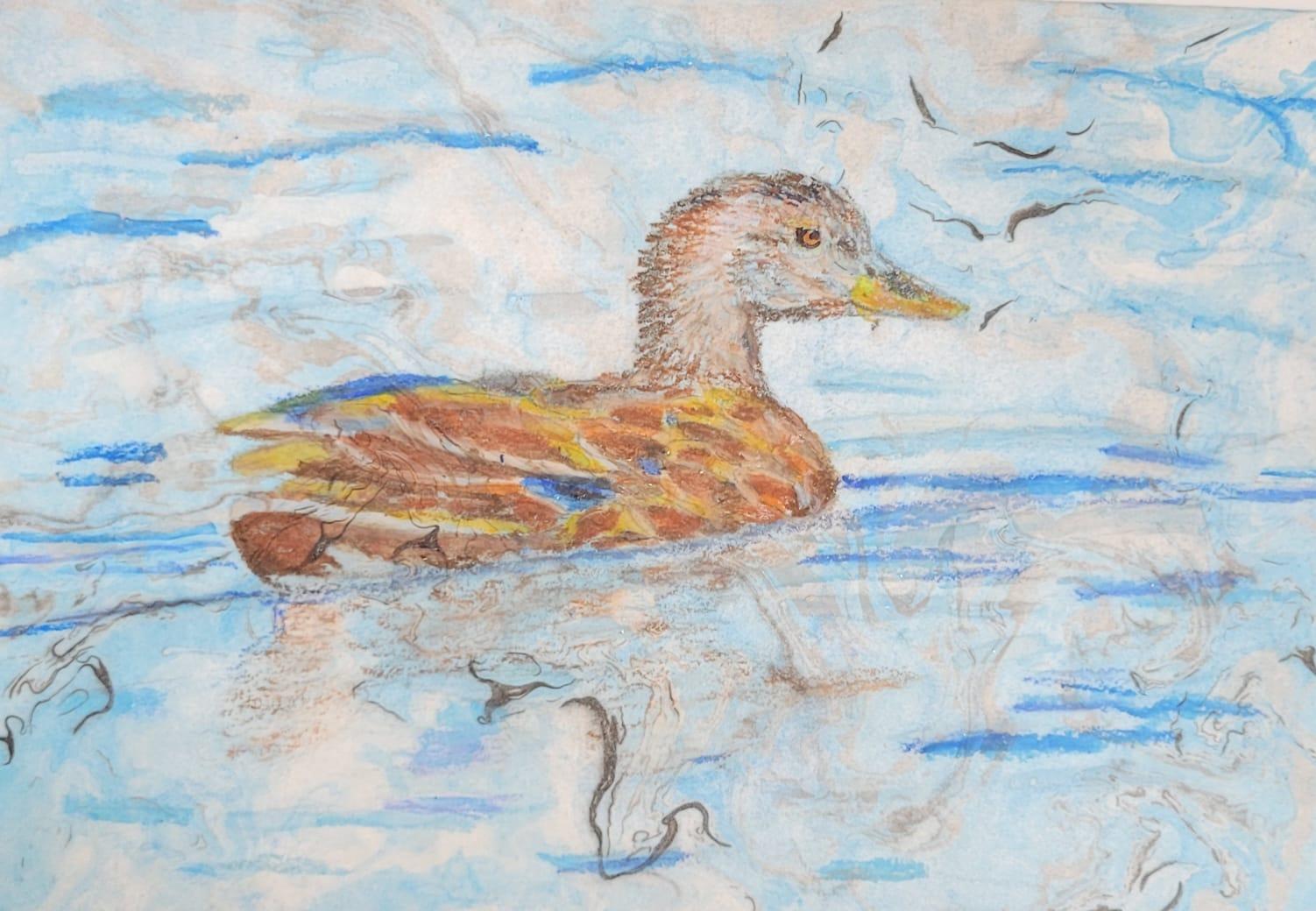 Mixed Media Masterpieces (5-8 yrs)
This class has already started. Please call to register.
Be immersed in a world of fluid color! In this class, you will learn how to draw, add color, and create mesmerizing backgrounds while exploring paper marbling techniques that will become the backgrounds for your artworks. You will be encouraged to experiment and connect with the process of creating unique "water drawings" with patterns and fluid lines. You will leave this class with a drawing of a seabird with a marbled background, and lots of other fun and expressive projects.