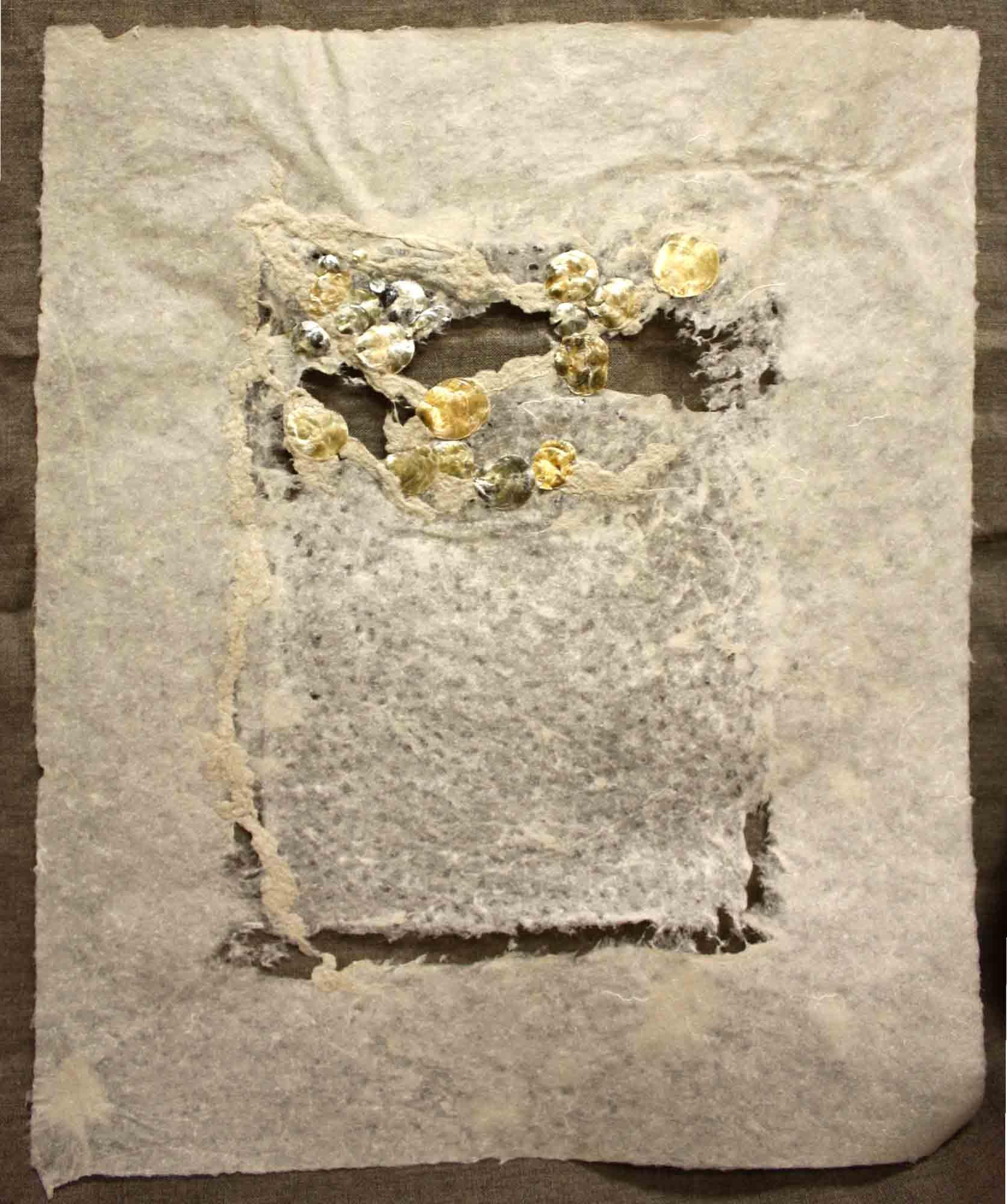 Introduction to Papermaking Workshop
This class has already started. Please call to register.
Papermaking is an ancient tradition that has been used throughout the ages for bookmaking, printmaking and works on paper. In this introductory workshop, learn how papermaking is its own art form. Feel a connection to the ancestors through the ancient practice of hand papermaking. Get ready to have the satisfying experience of turning plant fiber into luxurious, handmade paper. Learn how to pull sheets of paper in the Western tradition, how to use inclusions, blow-outs and how paper can be used for sculpture. You will go home with sheets of your own handmade paper. (Rain boots or waterproof footwear required. Bring a few materials for inclusion in your paper sheets such as flowers, seeds, ribbon, printed material, etc. For blow-outs, bring stencils and patterned materials such as lace or a grid with spaces to make patterns in your paper sheets.) Workshop is held Monday 9/19, the paper must then be released from the molds on Tuesday 9/20 from 1-2:30pm.

Student Supply List:
Waterproof footwear
Materials to use as "inclusions" for wet paper sheets
Stencils and patterned materials with spaces for blow-outs to create shapes in paper sheets.