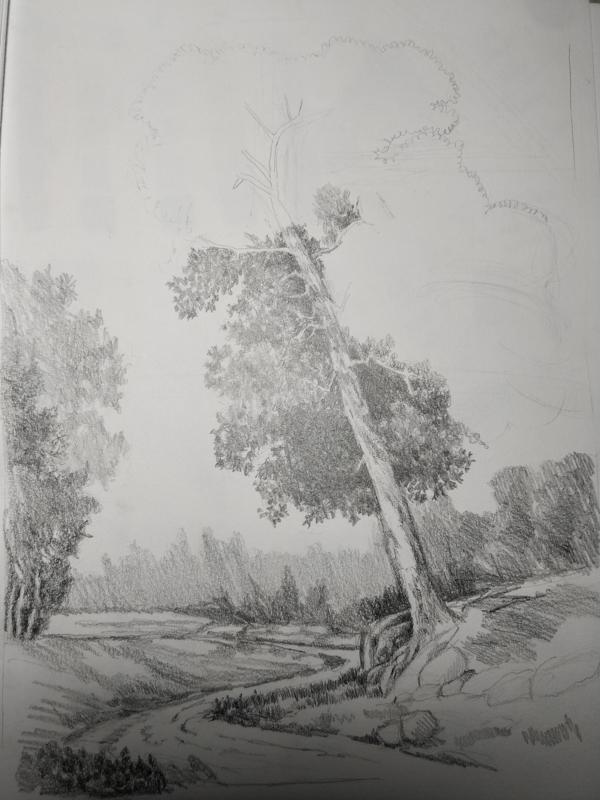 Tuition Free Class: Intro to Drawing 201
This class is part of our Art For Everyone series and is offered tuition-free for those experiencing economic hardship during the pandemic. Please register if cost has been a barrier to your participation at the Art Center. Spaces are limited and are first come, first serve. If cost is not prohibitive for you, please consider registering for a class that is not part of the Art for Everyone series. There are many exciting and inspiring classes available. Feel free to browse online or call for more information about our offerings.
In this continuation of the introductory drawing course 101 you will continue to practice the basic skills of drawing using graphite and pen. Drawing from life and photographs, you will continue to develop your understanding of line, tone and how to compose them to make compelling drawings. We will complete fun projects in class as well as reviewing key drawing concepts and studying structure and perspective. Instruction will include brief lectures, handouts, demonstrations, examples of completed works and hands on guidance.
Key Points: -Composition – how to move the eye through the picture plane – Sighting, measuring and proportion – Perspective – Accuracy tools – Tone (value) – Confidence and comfort with the materials
Student Supply List:
$2 supply fee payable to instructor
Graphite pencils (2H, HB, 2B, 4B, 6B)
Micron pen .03
Kneaded eraser
Eraser pencil
X-acto knife for sharpening pencils or, even better, a small square razor blade sold at the Hardware store
Smooth quality drawing pad for more finished drawings 9″ x 12″ to 11″ x 14″ (Strathmore 400)
Smaller sketch pad for carrying around with you
Drafting tape
Tracing paper pad 9″ x 12″
Ruler