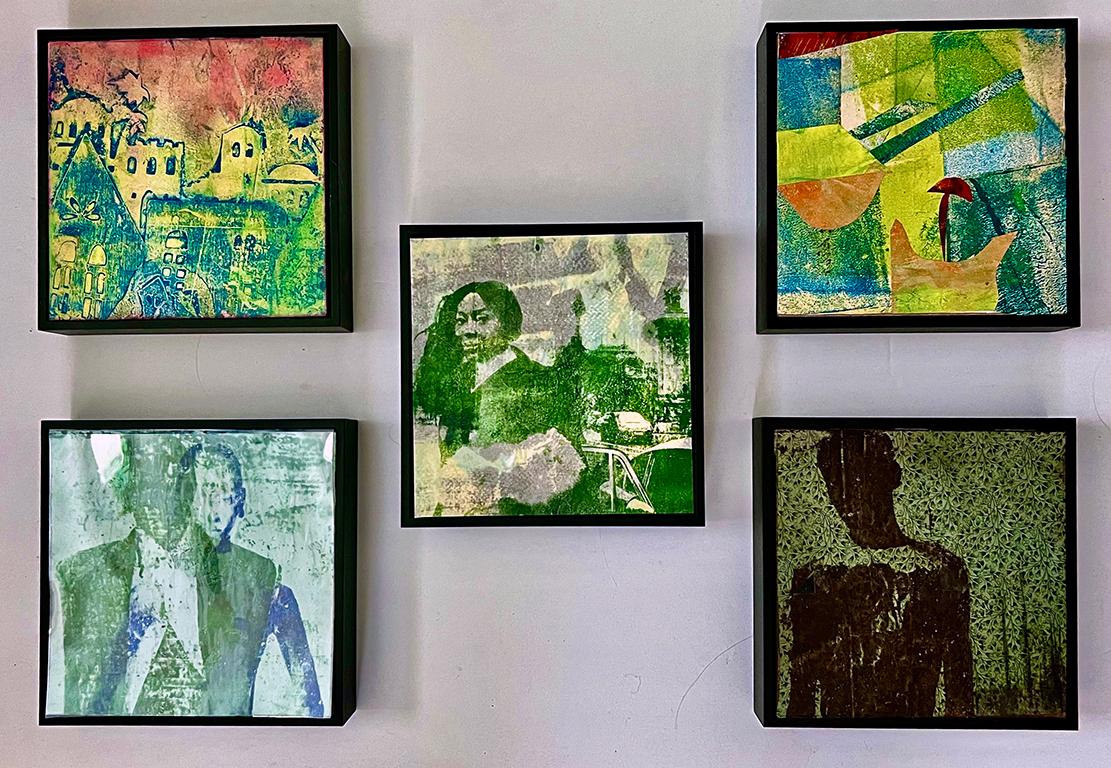 Gelli Plate & Collage Fusion: Exploring the Art of Printmaking & Collage
This class has already started. Please call to register.
Discover the fun and versatility of using Gelli plates to create stunning one-off prints. Learn Gelli printing basics as well as advanced techniques with a variety of printing surfaces, stencils, stamps and tools. Learn masking, transfers, transparencies, and layering. Slice, dice, tear, layer, mark up, and paste your prints to construct a unique collage. This class fosters a supportive and inspiring environment that emphasizes the fun of exploration and discovery. Engage in hands-on exercises, demonstrations, and guided experimentation. Amass a portfolio of Gelli prints and Gelli-Collages that reflect your aesthetic. Note: Throughout class we will share work-in-progress and engage in constructive critiques.
Student Supply List:
Absorbent paper towels
A few small plastic containers, about yogurt size
A couple paint brushes in different sizes (MLAC has some and I'll bring a few extras)
Soft rubber brayer (MLAC may have a couple old ones in class + I'll supply a couple extra), but it's worth it to have your own good quality brayer as it's a versatile little tool
Optional: Your favorite stencils and stamps
$40 supply fee payable to instructor, includes 8 x 10 Gelli plate that students take home, acrylic paints, stencils, stamps, all printing papers, collage substrates, gel medium, markers and more ($15 if student supplies their own Gelli plate)