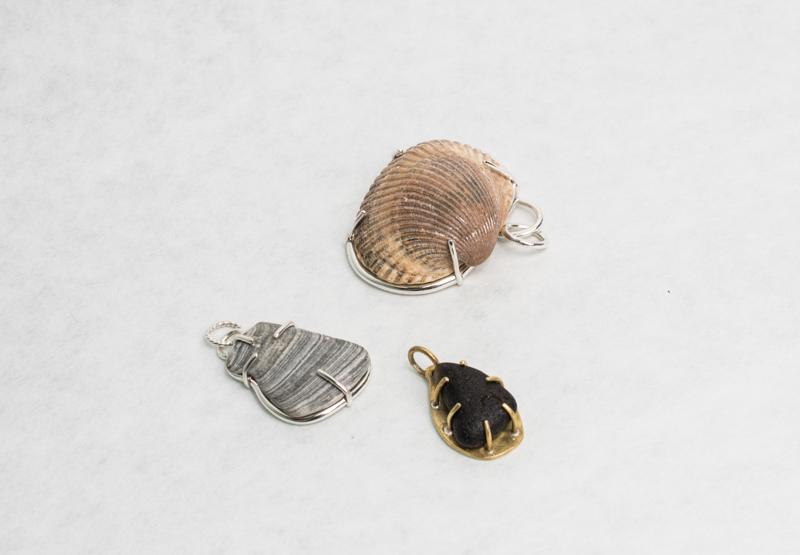 Found Objects in Jewelry
This class has already started. Please call to register.
Learn the basics of working with found objects and base metal or sterling silver to create a pendant for a necklace. In the first class you will see a few techniques for setting an irregular object with prongs, tabs or partial bezels. From there you will design and fabricate your own pendant. You may bring your own found objects or you can choose from one of mine. Please keep your own brought objects within a 2 x 2" dimension. In this class you will learn how to design, pierce, solder finish and set your found object using traditional jewelers tools and techniques. Please wear sneakers or boots, tie back long hair and avoid loose-fitting clothes in the studio.
Student Supply List:
Safety glasses
Material Packets for Purchase via cash or Venmo to @hkmjewelry:
Copper Packet: $15 for sandpaper, saw blades, 2 x 2" square of 18gauge sheet and 8 inches of 18 gauge wire
Silver Packet: $35 for sandpaper, saw blades, 2 x 2" square of 18gauge sheet and 8 inches of 18 gauge wire