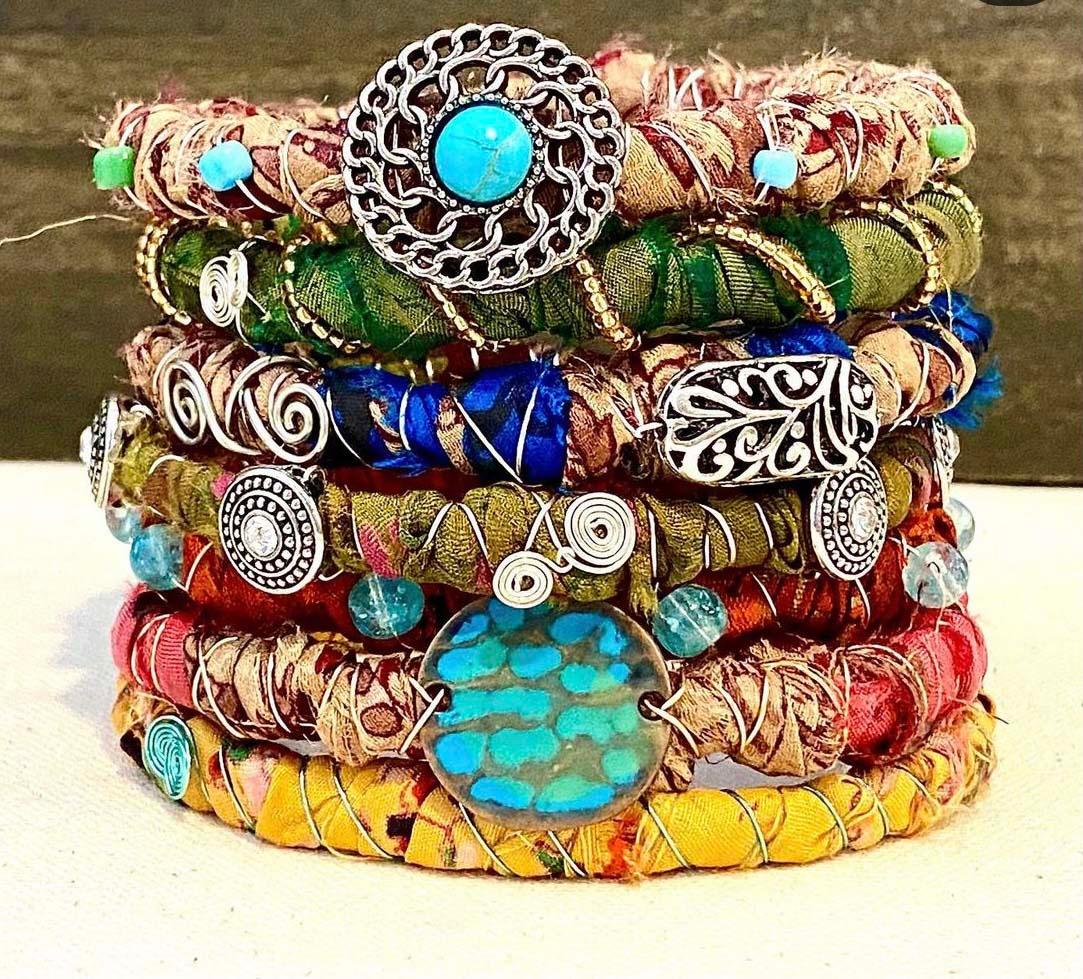 Fiber Art: Boho Bangle Bracelets
This class has already started. Please call to register.
In this class, youwill learn to transform fabric scraps, wire, beads, and simple household items into beautiful boho-inspired bangle bracelets. You will make a set of three bracelets and will have at yourdisposal fabric of every color and hundreds of bead choices. The class will include instruction on basic wire wrapping and bending techniques. Upon completion of the class, you will be able to forge ahead and create endless variations of these bracelets.
Student Supply List:
Students are encouraged to bring their own fabric scraps and beads, but all materials will also be provided for a $10 fee