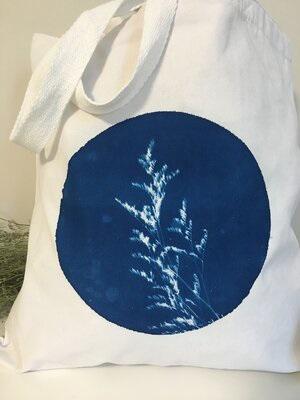 Earth Day Botanical Bag Workshop
This class has already started. Please call to register.
Join us for a unique class in cyanotyp (sun-printing) in celebration of Earth Day. The cyanotype is one of the oldest photographic processes. It uses UV light to create magical blue works of art and is where the blueprint got its name!
In this workshop, you will learn the basics of this process using botanical materials on a canvas tote bag. At the end, you will have two botanical blue canvas bags to take home, along with a number of small cyanotypes works on paper.
Student Supply List:
$25 supply fee payable to instructor