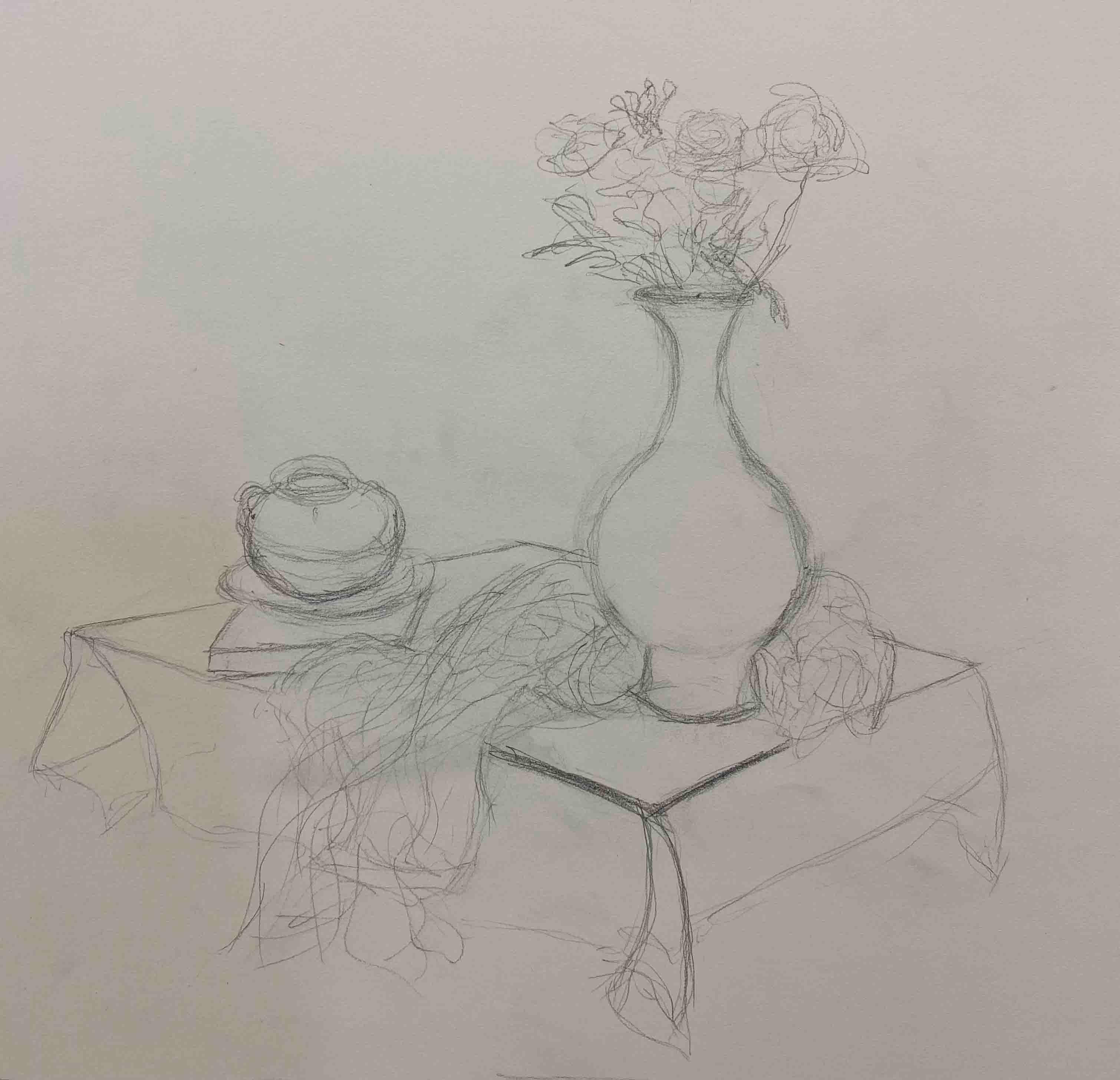 Drawing Fundamentals for Beginners
This class has already started. Please call to register.
Drawing is Fundamental. Explore the basics of eye-hand coordination and observation through a variety of materials and techniques. Open to all levels, including first-timers! Explore wet and dry media to experience drawing's expressive capacities and confidently create solid-looking drawings you can treasure forever. Try it, it's fun!
Student Supply List:

Drawing Pencils (4B, 2B, HB)
Mars Block Eraser
Drawing Pad, 18" x 24"
Vine Charcoal, soft or extra soft
Kneadable rubber eraser, large
Soft Cotton Rags or Chamois (Old t-shirts are fine)
One Cheap Japanese watercolor brush
One small bottle india ink