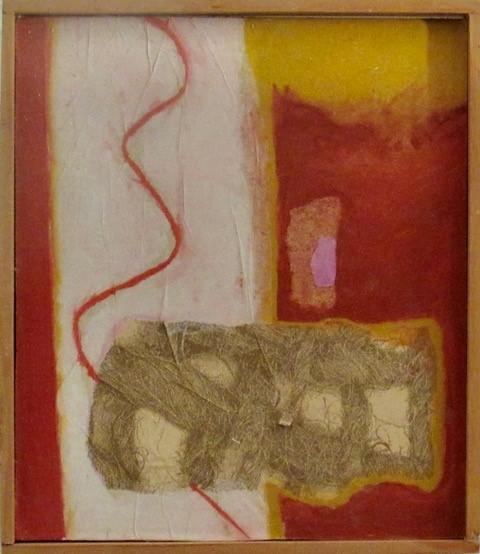 Collage and Mixed Media Workshop
"Collage" is a French term that simply means "to glue or attach with glue/adhesive." Learn the art of collaging bits and pieces of material to create a visually interesting piece of work.
Student Supply List:

Glue -Elmer's, Mod Podge, or white glue/adhesive of your choice.
Small bowl/yogurt container/ shallow bowl
A variety of brushes-watercolor, etc.
Materials of your choice to glue, for example: newspaper, wrapping paper, old garment cloth, Kraft, paper, Manila construction (different colors), ribbons, string, cardboard, etc.
Drawing or painting materials you enjoy working in: inks, pastels, paints, crayons, magic markers, pencils (watercolor and others)
Paper towels for clean-up
Stamp pads and other objects to make marks.
Supports, such as 2-3 small canvases. Michael's or Dick Blick sell fairly inexpensive ones.