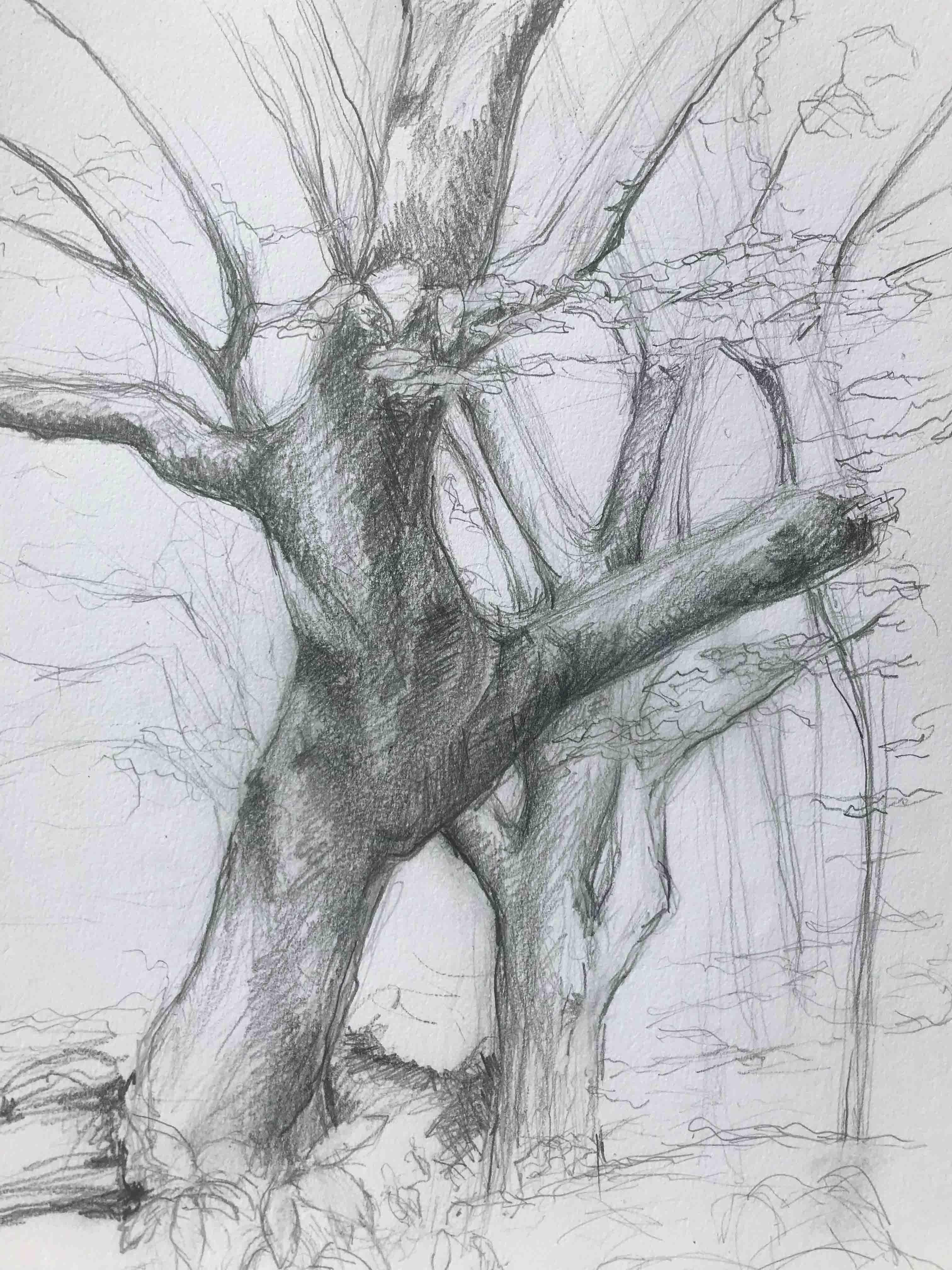 Bring the Landscape to Life!
Does the landscape speak to you? Do you love the beauty of trees? There is no better way to enjoy the landscape than to draw or paint outdoors, en plein air, within mother nature's studio. The first demo will be in oil, while students are encouraged to work in the medium of their choice. Henry will encourage oil painters to build on former knowledge to capture the majesty of the outdoor world, and explain to beginners how to use outdoor subject matter to build basic skills of observation and expression.
"Nature is the teacher who never deceives." Albert Pinkham Ryder
We meet the first night at the Art Center, and then meet each subsequent week at Ashbridge Park, in Bryn Mawr. Only bring a sketchbook and pencils to the first class, and be ready to ask questions. We discuss materials on an individual basis, with a provided list for oil painters.
Student Supply List:

Materials for Painters Only:
A paint bag
3 Jars
Old rags & paper towels
A small trowel-shaped palette knife. Pointy, metal is best
One SMALL bottle linseed oil
One disposable palette or roll of wax paper
A student grade canvas at least 16 x 20
Paints: 37 ml. tubes
DO NOT PURCHASE ARTISAN WATER MIXABLE OILS
Titanium White
Cadmium Yellow Medium (hue is acceptable)
Cadmium Red Light (hue is acceptable)
Rose Madder or Alizarin Crimson
Ultramarine Blue
Phthalo or Sap Green
Raw Sienna
Burnt Sienna
Paynes Grey
Brushes:


#4 Student Grade White Synthetic Sable Flat
#s 4,8 Student Grade Filbert Bristle

Outdoor Easel, Julian Full Box is recommended, just pricey