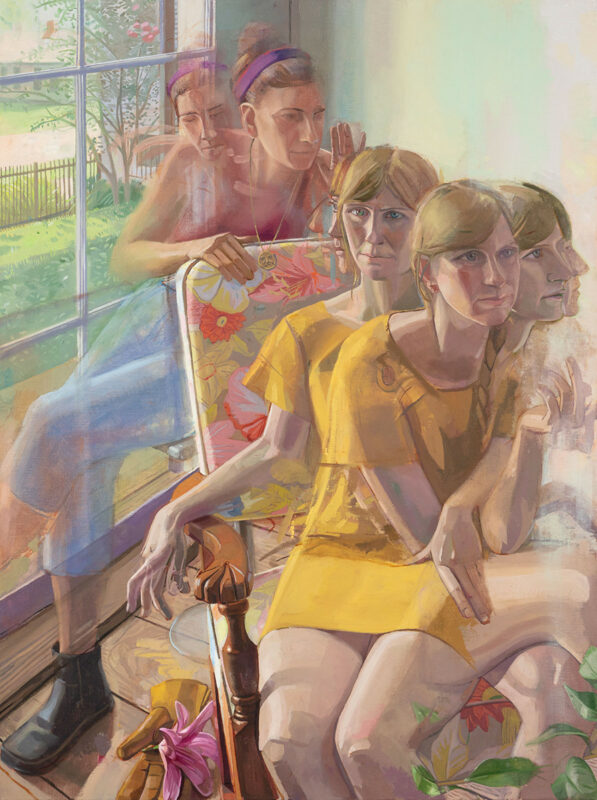 Tom Walton
Year Participated: 2012
How did showing in the exhibition impact your career as an artist?
"It made a big difference for me at the time. My painting in the show was acquired by the Woodmere Art Museum and featured in an exhibition called Haunting Narratives. It was also included in the catalog. Additionally the exhibition, which was Curated by Bill Scott, included many artists whom I continue to collaborate with and learn from to this day. I teach painting with Eric Huckabee at Southeastern Louisiana University where I am an Assistant Professor of Painting. I have included Aubrey Levinthal, Eric Huckabee and Bill Scott amongst others in a National Exhibition I curated at the Southeastern Louisiana University Contemporary Art Gallery titled Real to Not Real. I also participated in the inaugural Art at Kings Oaks curated and organized by Alex Cohen."
Artist Biography
Tom Walton, 43, was born in Oxford, United Kingdom. As an infant he relocated to Washington, DC. Beginning at age 16, he studied with the artist Carlo Pittore. Walton received his BFA from the Rhode Island School of Design in 2004 and his MFA from the Pennsylvania Academy of the Fine Arts in 2007. In 2020, Walton had a solo show of his paintings at Gross McCleaf Gallery in Philadelphia, PA. He is a recent recipient of an Elizabeth Greenshields grant. In 2021 he was an artist-in-residence at the Joan Mitchell Foundation in New Orleans. In 2021, he had a solo show of his paintings at The Front. He has a painting in the permanent collection of the Woodmere Art Museum located in Philadelphia, PA. In 2018, he curated a national show of paintings titled "Real to not Real" at Southeastern Louisiana University where he is an Assistant Professor of Painting. His paintings have been published in INPA9 and the New American Paintings 154 Southern edition. He is a founding member of the Camp St. Studios and Gallery. Walton lives in New Orleans.