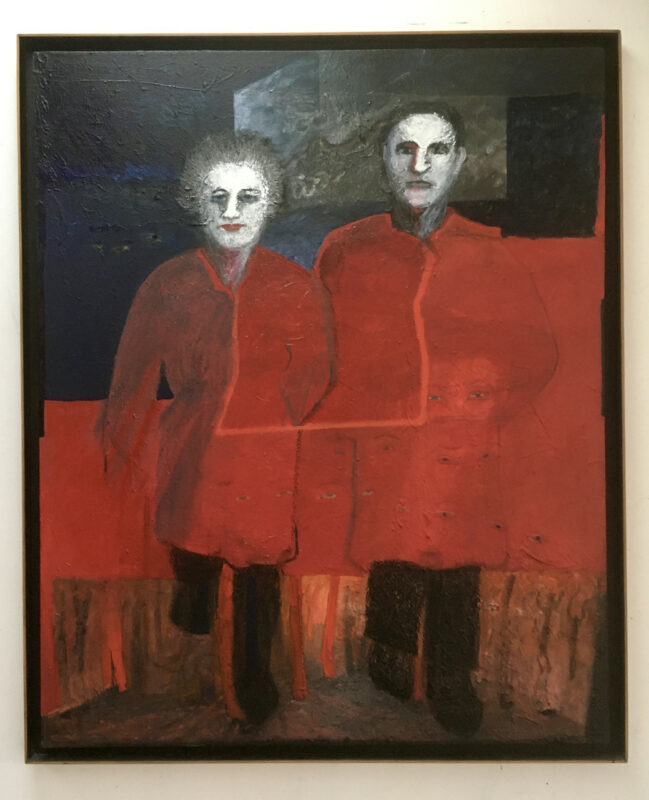 Ruth Wolf
Year Participated: 2006, 2008, 2009
How did showing in the exhibition impact your career as an artist?
"I was happy to be included in these shows."
Artist Statement
The aesthetic experience in three parts – awareness, visualization and action.
These characteristics are made tangible trough the manipulation of physical space (the picture plane), linear space (the narrative), and atmospheric space (color).
The goal for this process is hopefully a good painting.
Painting is a verb.
I don't believe I have any startling message.
I just need to do the work – to paint.
Thankfully, the journey is animating.
Artist Biography
I am painter and a race car driver.
I learned how to make a painting at PAFA and continued my academic studies at the University of Wisconsin earning an MFA while teaching "Basic Art Experiences" as a teaching assistant. I continued studying (always looking to learn) the meanings of art by attending numerous seminars at the Barnes Foundation and with the Violette DeMazia Foundation.
For 50 years I have always had a painting in process in the studio. I have a resume full of one-person shows, group exhibitions and work in collections.
Yet I have never lost sight that as a painter my first rule is "don't give up the day job". This rule has afforded me the peace of mind to maintain a studio and paint my vision. My day job is restoring and racing vintage sports cars.
These two aspects have blended into a synergy where the spontaneity of painting informs the racing while the precision in racing informs the painting.