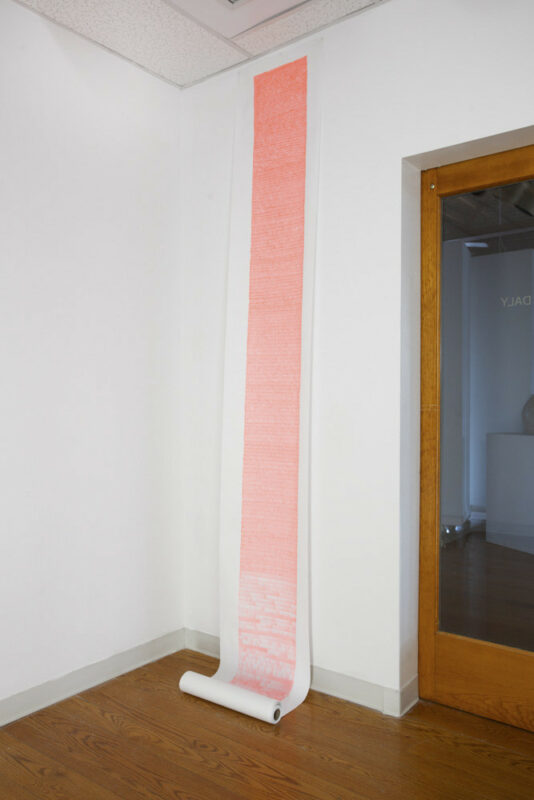 Nancy Daly
Year Participated: 2018
How did showing in the exhibition impact your career as an artist?
"The exhibition I was in made a significant impact in my career because it was the first time that my work from a previous solo exhibition had been re-contextualized with other artists. Rather than one piece in a themed group exhibition it allowed me to present a larger body of work alongside two other great artists. This made me reconsider the work in various ways and it effected how I thought about future bodies of work."
Artist Biography
Nancy Daly is a Washington, D.C. based interdisciplinary artist whose work examines the effects of technological advancement on our lives offline. By creating interactive machines reminiscent of outdated technology, prints, replicas, and sculptures, she addresses the contradictions in various technologies that are both ephemeral and entirely permanent. Daly earned an MFA in Photograhic and Electronic Media at MICA and holds a BFA in Studio Art with a concentration in Graphic Design from James Madison University. She maintains an active studio practice at Stable Arts. She is a National Member of A.I.R. Gallery in Brooklyn, NY. Recent solo exhibitions include Ruminations at Gallery 406 at Elon University, Julio Fine Arts Gallery at Loyola University Maryland, and burnout at New Image Gallery at JMU. Daly is the co-founder of but, also, an artist-run space in Washington, D.C. dedicated to the sustaining of art practices through a series of short-term projects.