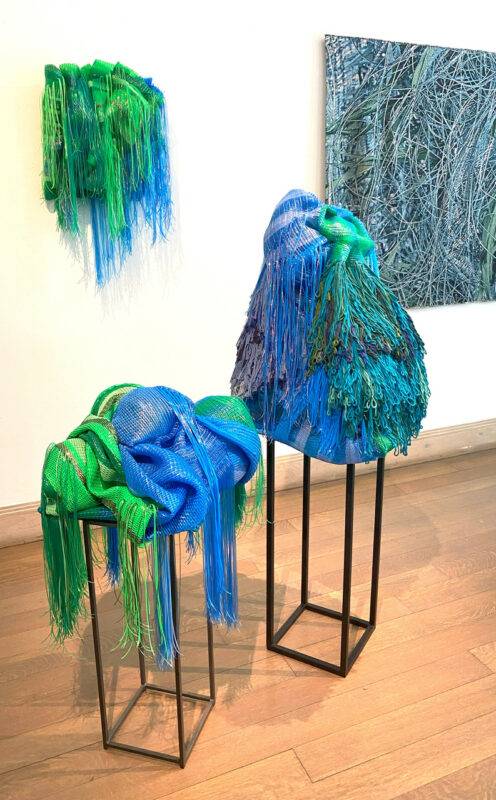 Michael Radyk
Year Participated: 2021
How did showing in the exhibition impact your career as an artist?
"After the exhibition, my work was included in the online and print edition of the international, Italian textile magazine. The magazine is one of the main publications in the Textile field. The exhibition helped create additional exhibition opportunities."
Artist Statement
Michael Radyk is a Philadelphia based artist who explores woven textiles and the qualities inherent in their structure, production, design, craft, and history. He uses both the hand loom and Jacquard loom to produce his work. Michael designs, weaves, cuts, sculpts, and manipulates his textiles into both two and three-dimensional sculptural forms. Michael's work involves the reinvention of manufactured materials and familiar textiles such as corduroy. He creates work that is based in place and material research using mainly recycled and repurposed materials.
Artist Biography
Michael received his MFA from the Rhode Island School of Design and Brown University's Sheridan Center for Teaching and Learning and a BFA from Tyler School of Art. He has taught at SCAD, RISD, Kutztown University, and the University of Georgia in Athens. He served as the Area Chair of Crafts and Textiles at Kutztown University of Pennsylvania from 2011-2016. He is the former Director of Education for the American Craft Council from 2016-2019 and was the founding Editor in Chief of the journal American Craft Inquiry.