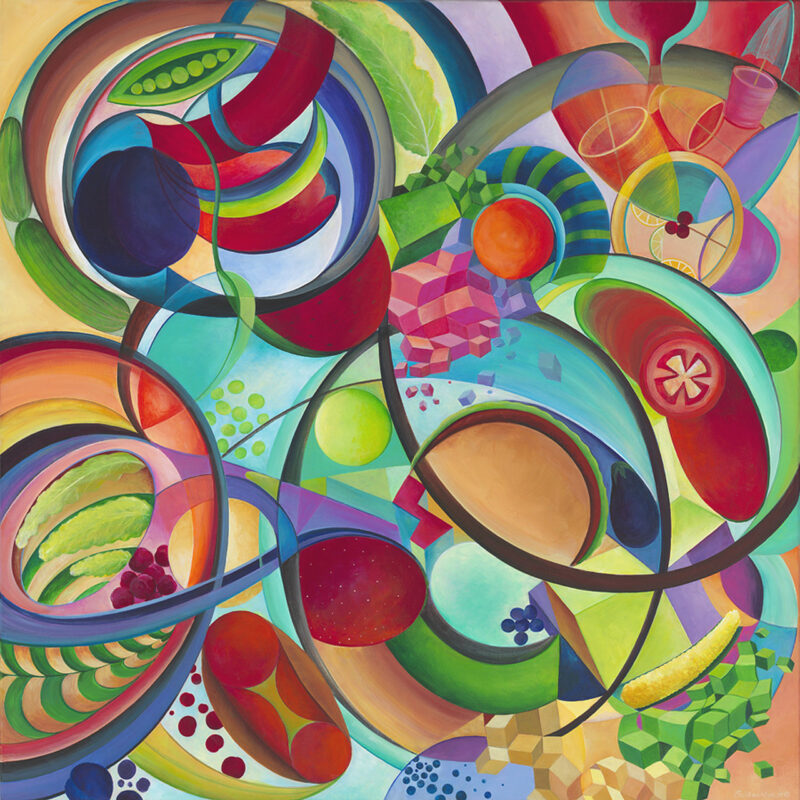 Lois Schlachter
Year Participated: 2019
How did showing in the exhibition impact your career as an artist?
"I attended an interesting gallery talk by the juror."
Artist Statement
I am a prolific painter, working primarily in acrylic. I consider myself an Abstract Expressionist. My work is filled with bold, handsome colors and geometric shapes in space. The negative space is as important to me as the positive space. I prefer to let my imagination direct my hand as playful and fun images emerge. Many happy life experiences have endowed me with an endless supply of ideas which are reflected in my paintings.
Artist Biography
As a graduate of Pennsylvania Academy of the Fine Arts, Lois Schlachter was formally educated. In the graduate program of life, Lois paints whatever comes into her head, working directly from her hand to the canvas with little to no planning. With her love of line, handsome and vibrant color, Lois leads the viewer into her world of rhythm and comfortable composition.