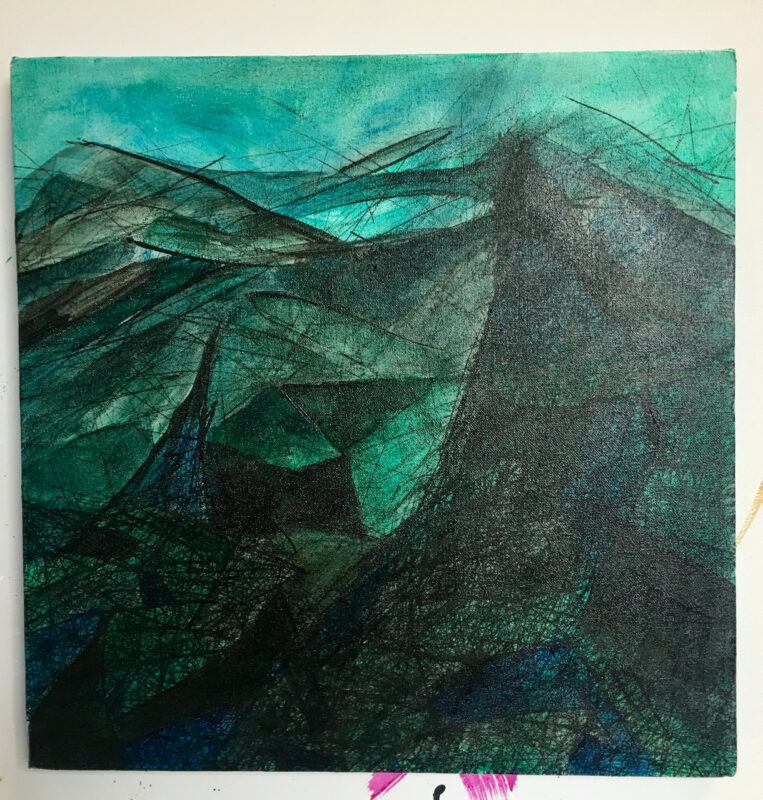 Danielle Bursk
Year Participated: 2010
How did showing in the exhibition impact your career as an artist?
"The exhibition introduced me to a number of curators and resulted in sales."
Artist Statement
I am interested in accumulation of marks and the travels of line. Creating landscapes- real, imagined, and discovered, I hope that a viewer spends time with my works and finds a space within them for inspection and introspection.
Artist Biography
Danielle Bursk received her MFA from Rutgers University's Mason Gross School of Arts and her BFA from Temple University's Tyler School of Art. Ms. Bursk has been selected for a Fleisher Challenge exhibition, a solo show at Abington Art Center, the Betsy Meyer Memorial Exhibition at Main Line Art Center, a fellowship to Vermont Studio Center and a CDP Fellowship at the Center for Emerging Visual Artists. Danielle is pleased to list shows at Locks Gallery (Philadelphia), the Texas Firehouse (NY,NY), and solo shows at 110 Church Gallery (Philadelphia) and Bluestone Gallery (Philadelphia) amongst other venues on her resume. Daniella has been reviewed in publications such as the Philadelphia Inquirer and the Pittsburgh City Paper. Through her role with the New Jersey State Council on the Arts, she serves as the Chair of the Arts Selection Committee for the Newark Airport Terminal A art commissions, Art at Amtrak (NY) selection committee, and on other NJ public arts inclusion projects. She has also served as a review panelist for the NEA, the PA Council on the Arts, and the Illinois Arts Council. Danielle lives in Bucks County, PA.