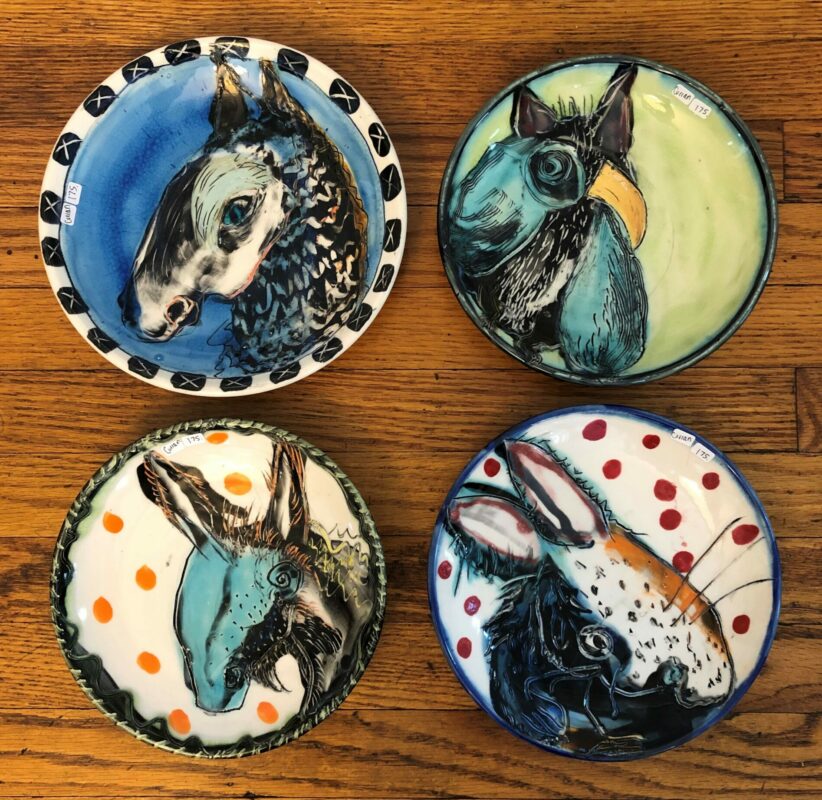 A Gathering: Functional Ceramics
Juried Exhibition
DEADLINE TO APPLY: July 21st.
Open to all artists 18 years or older working in the medium of clay. "A Gathering" asks artists to create functional ceramic pieces that explore the ideas of the autumnal equinox, the celebration of the harvest, and the goals and intentions they have set for themselves and how they are evolving and growing. Artists are encouraged to create new works that explore these themes and can enter up to 5 pieces for exhibition. The exhibition will run from September 14th – October 13th, 2023. The exhibition will be juried by Jennifer D. Martin, Executive Director of The Clay Studio in Philadelphia, PA.
All work must be functional. Work must be for sale and priced under $500/piece. The Art Center gallery works on a 60%-40% commission split, with 60% going to the artist. Main Line Art Center does not ship artwork under any circumstances. Work must be dropped off at the Art Center (746 Panmure Road, Haverford, PA 19041) and all unsold work must be picked up at the completion of the exhibition. The application fee is $35 through Slideroom.
JUROR
Martin brings years of strategic know-how, comprehensive industry knowledge, and invaluable perspective to the role of Executive Director of The Clay Studio, having served as the Studio's Vice President for six years, and the Director of Education and Operations prior to that. Since first joining The Clay Studio in 2007 as its Senior Studio Technician, Martin has worked closely with the organization's leadership and its staff to strategically manage operations, direct projects and programs, and inspire internal and external teams.
Martin, who originally hails from Atlanta, Georgia, is also an accomplished artist. Her ceramic work is nationally recognized in numerous exhibitions and publications, and she has held a number of residencies, including Watershed Center for the Ceramic Arts. Martin received her MFA from Georgia State University, and served as faculty there soon after. Since 2005 she has held a number of instructor positions and continues to present workshops and lectures locally and regionally, along with serving as juror for exhibitions and as panelist for cultural conferences. Martin's current professional associations include Artaxis, The Greater Philadelphia Chamber of Commerce, and NCECA.
Image: Bernadette Curran, Teaching Artist