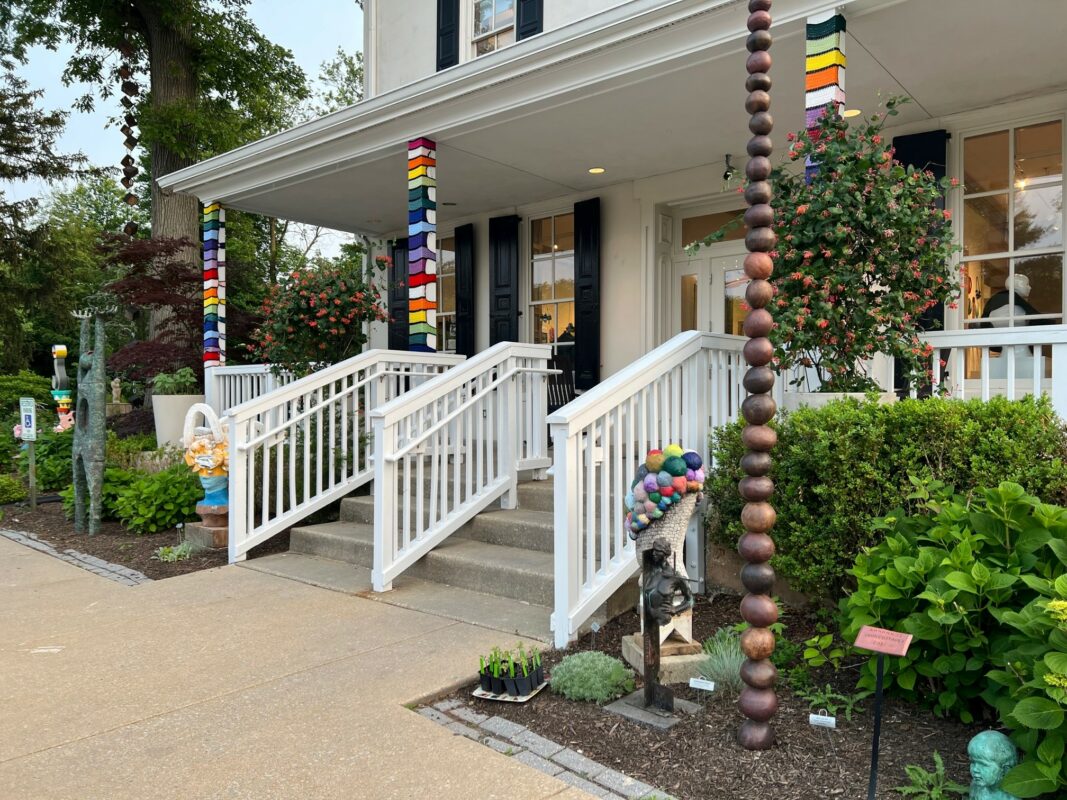 Reception for Balance in Bloom
Thursday, June 22, 2023
Join us on the porch Thursday, June 22nd from 5:30 – 7:30 PM to celebrate the artists in our outdoor garden sculpture exhibition. The evening will include light bites and beverages. Free and open to the public. Registration required.
Main Line Art Center is proud to present our 3rd annual outdoor sculpture exhibition, Balance in Bloom, from April 24th – October 13th. 14 local artists have installed their work throughout our gardens creating a whimsical exhibition sure to delight viewers of all ages! You'll find pieces nestled in our flower beds, lining the porch and adorning the outskirts of the garden. There is a surprise around every corner!
Most work is for sale. Please inquire at the registrar's desk for pricing.