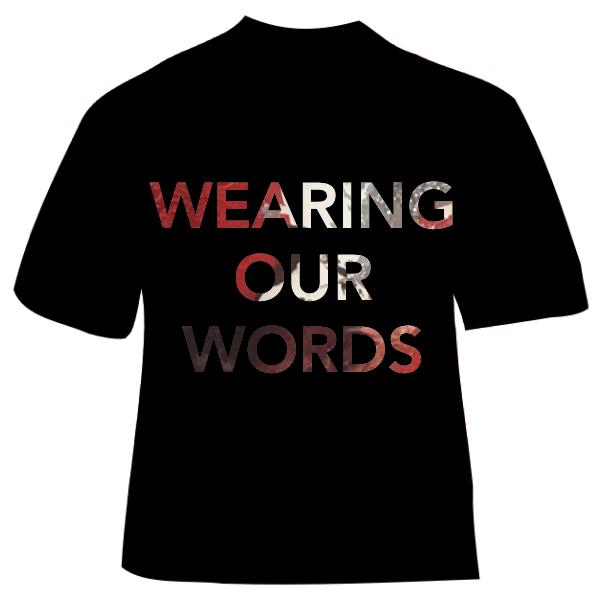 Wearing Our Words
This class will result in a democratically created, wearable work of art for each student. You, the artists, will create, then collaborate by proxy. First we will offer a slogan/mantra for printing onto a t-shirt and you will vote on their favorite. Next, we will devise an alphabet for the letters in the chosen slogan/mantra. Another round of voting will be done to select each letter in the agreed upon slogan/mantra. The teacher will combine the letters into a print ready, digital file for printing. The collective artwork will be sent to a print vendor. Once printed onto high quality t-shirts, each artist will receive one after session 3.
Student Supply List:
Basic drawing, painting supplies and substrates such as colored pencils, drawing paper, water color paints or gouache paints, masonite boards, watercolor paper & mixed media paper, brushes, markers. Whichever medium and materials the you feel comfortable to create alphabetical symbols.
$30 supply fee payable to instructor
Thank you for registering for an online class. All classes are held over Zoom, and your class link will be included in the class confirmation you will receive a few days prior to the start of your class. It is hard for teaching artists to troubleshoot technical difficulties during class time. Please make sure you are able to access Zoom and that your camera and sound work before the start of class. If you need immediate help, call us during open hours at 610.525.0272 ext.110. Zoom support is available 24/7 here. Enjoy your online class!