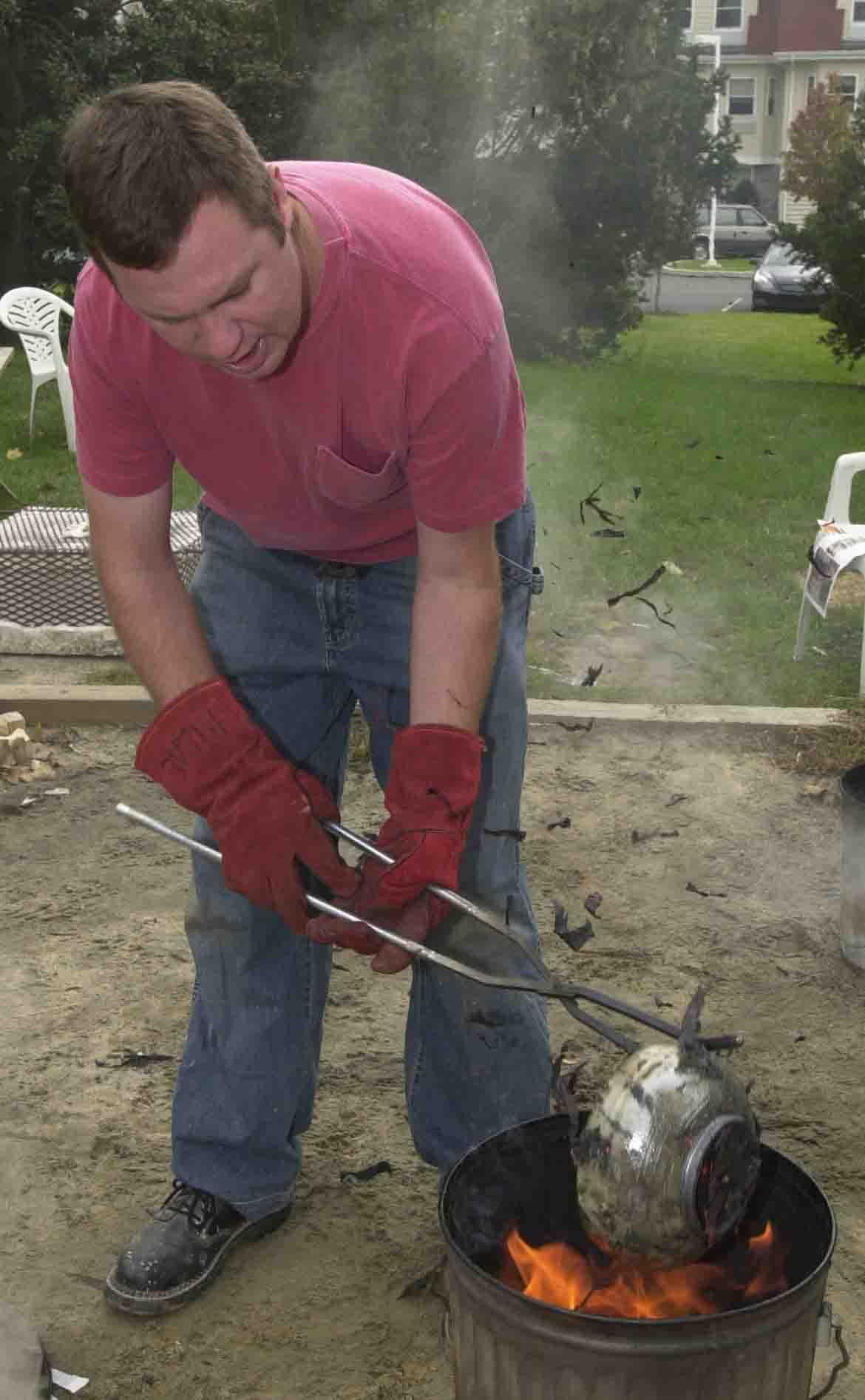 Visiting Artist Workshop: Raku Intensive with Brett Thomas
Join Brett Thomas and his mobile Raku studio to experience the joy of Raku firing at Main Line Art Center. Learn more about the glazing and firing process and experience multiple firings during the workshop. Bring up to five pieces of bisque-fired work created with our Raku clay (please purchase from the Art Center). Due to space restrictions, flat work and work larger than 8″ wide and 12″ tall can not be accommodated. All glazes will be provided. Raku firing can be a physically demanding process, you may be exposed to extreme heat and smoke during the workshop. You are advised to bring a respirator, wear close-toed shoes, and have long hair tied back during each firing. In order to register for the guild you must acknowledge the risks involved, and agree to hold Main Line Art Center harmless from any injuries incurred during firing.
Student Supply List:
Please bring up to five pieces of bisque-fired work less than 8″ wide by 12″ tall made from Raku clay.
Clay must be purchased at the Art Center ($30 for a 25-pound block of Raku clay).
Respirator
Please wear comfortable clothes, including close-toed shoes. Long hair must be tied back.