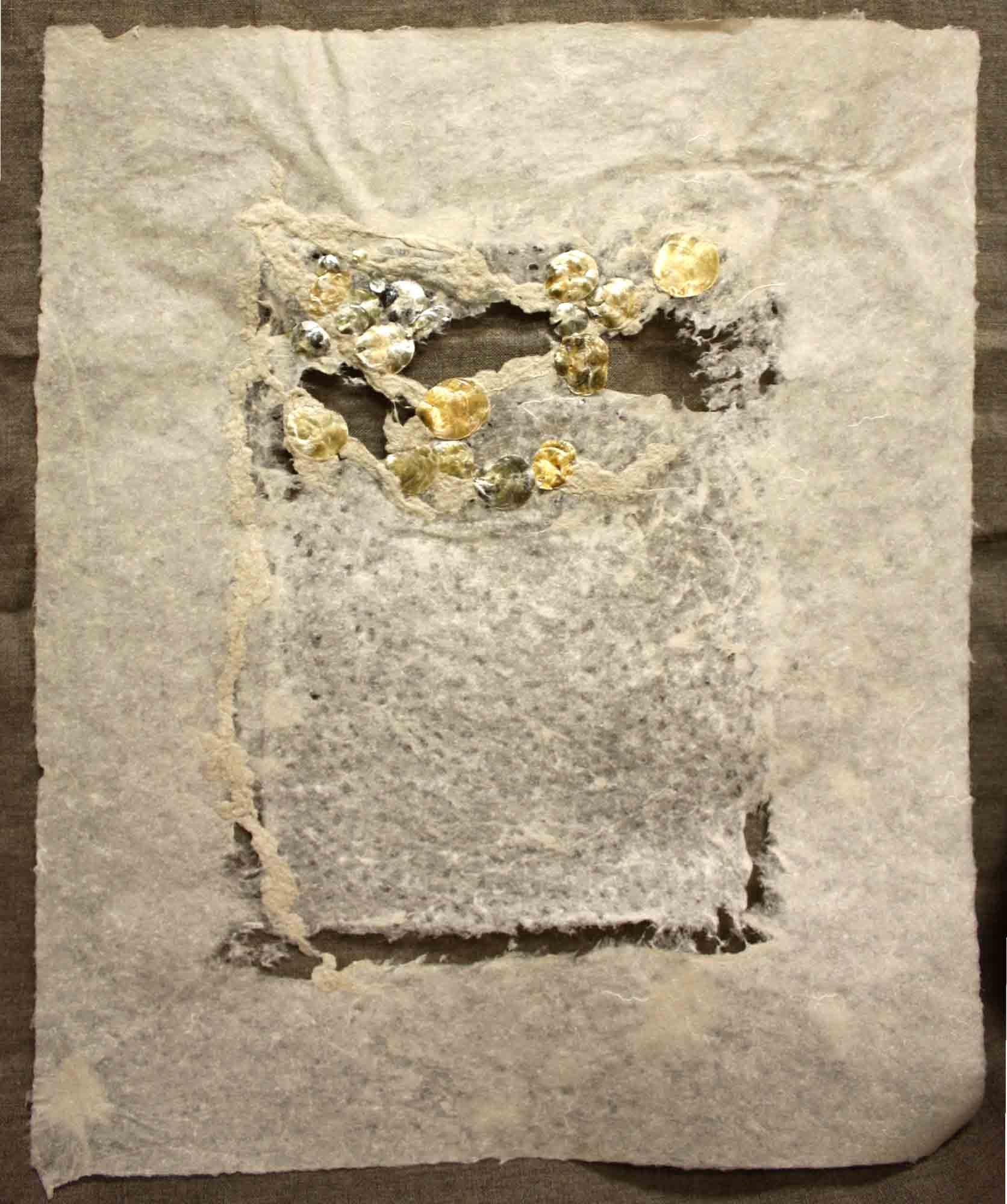 Visiting Artist Workshop: Papermaking Intensive
Class Schedule: Tues-Weds 10AM-4PM; Thurs: 10AM-12PM

Papermaking is an ancient tradition that has been used throughout the ages for bookmaking, printmakin,g and works on paper. In this three-day intensive class, learn how papermaking is its own art form. Feel a connection to your ancestors through the ancient practice of hand papermaking. Get ready to have the satisfying experience of turning plant fiber into luxurious, handmade paper. Learn how to form basic sheets of paper with a mould and deckle in the Western papermaking tradition, then expand upon that skill by exploring ways to manipulate the pulp. "Inclusions" like fragments of prints, organic materials, or thread can also be integrated into the paper and "blow-outs" to make patterns and shapes in the paper sheets. Finally, using a wire armature, you can explore dimensional structures. This is a wet process, so dress down for this class. Rain boots or waterproof footwear required. Bring materials for inclusion in your paper sheets, such as flowers, seeds, ribbon, printed material, photographs, etc. For blow-outs, bring stencils and patterned materials such as lace or a grid with spaces or holes to make patterns in your paper sheets.

Student Supply List:
Rain boots or waterproof footwear required.