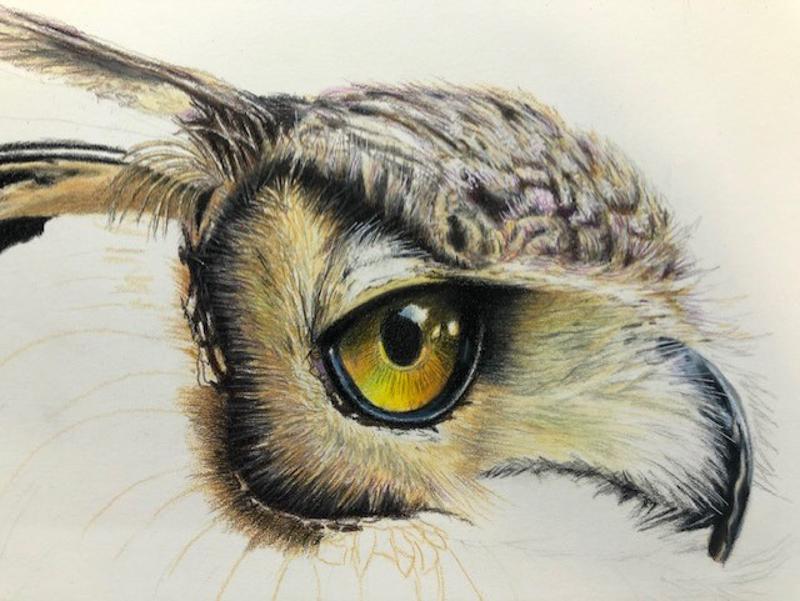 Tuition Free Class: Colored Pencils for Beginners
This class is part of our Art For Everyone series and is offered tuition-free for those experiencing economic hardship during the pandemic. Please register if cost has been a barrier to your participation at the Art Center. Spaces are limited and are first come, first serve. If cost is not prohibitive for you, please consider registering for a class that is not part of the Art for Everyone series. There are many exciting and inspiring classes available. Feel free to browse online or call for more information about our offerings.
Explore the unimaginable possibilities that this technique offers! From abstract to photorealism, you will learn the most sophisticated techniques to utilize colored pencils. Learn about the quality and characteristics of colored drawing pencils, how to layer color and create color transparencies, how to blend colored pencils, and about realistic colored pencil techniques used by the most talented contemporary artists.
Student Supply List:
Strathmore drawing pad, 11″x14″
Graphite pencil
Blue painters masking tape
Kneaded eraser
White Staedtler eraser
Cardboard knife (small)
Half-inch paintbrush, or similar size
Small plastic contianer for trash
12″ plastic T ruler
Prismacolor colored pencils (set of 24)