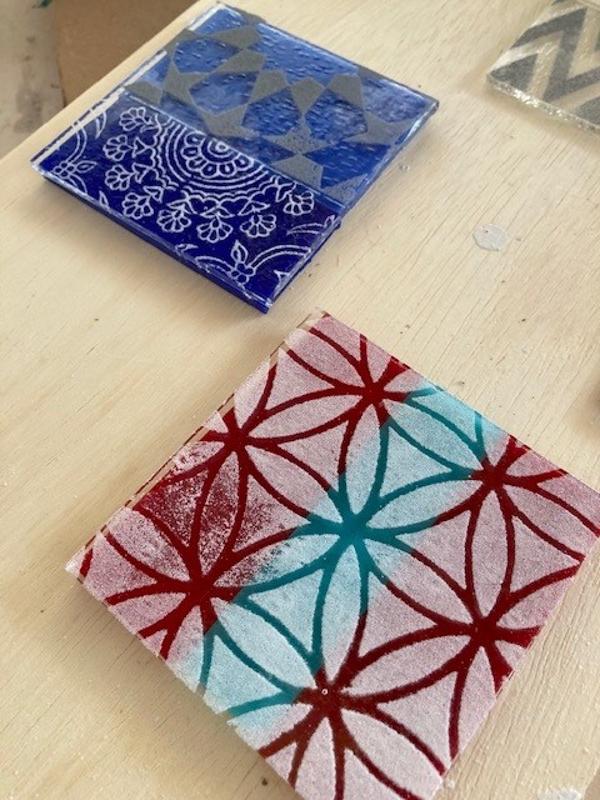 Visiting Artist Workshop: Surface Design in Fused Glass
Explore different techniques and materials used in fused glass while working with stencils, silkscreens and stamps. Learn about enamels, powder frit, mica and more. This class is about exploring possibilities while expanding on your knowledge of the medium. You will make one to two pieces that will be fused and slumped in our glass kiln and can be picked up at a later date.
All supplies are provided.