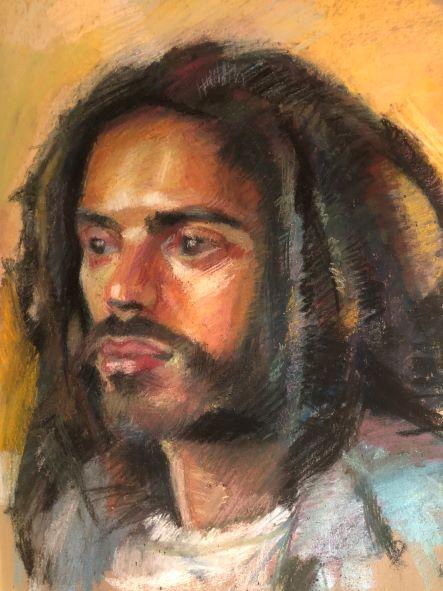 Portraits in Pastel
This class has already started. Please call to register.
No Class 2/20
Lets have some fun!!! Create beautiful portraits with pastels, oil or soft, your choice! Create realistic portraits from life models with convincing skin tones, authentic color, and establishing a commanding presence. Starting with a loose but accurate block-in of the head, neck, and shoulders of the portrait model, you will begin laying in simple masses of color representing the light and shadow shapes. Further articulation of shapes representing the facial features will then be explored, resulting in a finalized visual description of the portrait model.
Student Supply List:
A full set (minimum of 24 colors) of pastels, oil or soft, professional grade preferred.



Best brands are Rembrandt, Richeson, Sennelier. Sennelier makes a nice set of 12 introductory colors

One pastel paper per class – recommend Art Spectrum Colourfix Original Coated Pastel Paper, pack of 10 9″ x 12″ sheets, available at Dick Blick. You can pick the colors youd like to try.