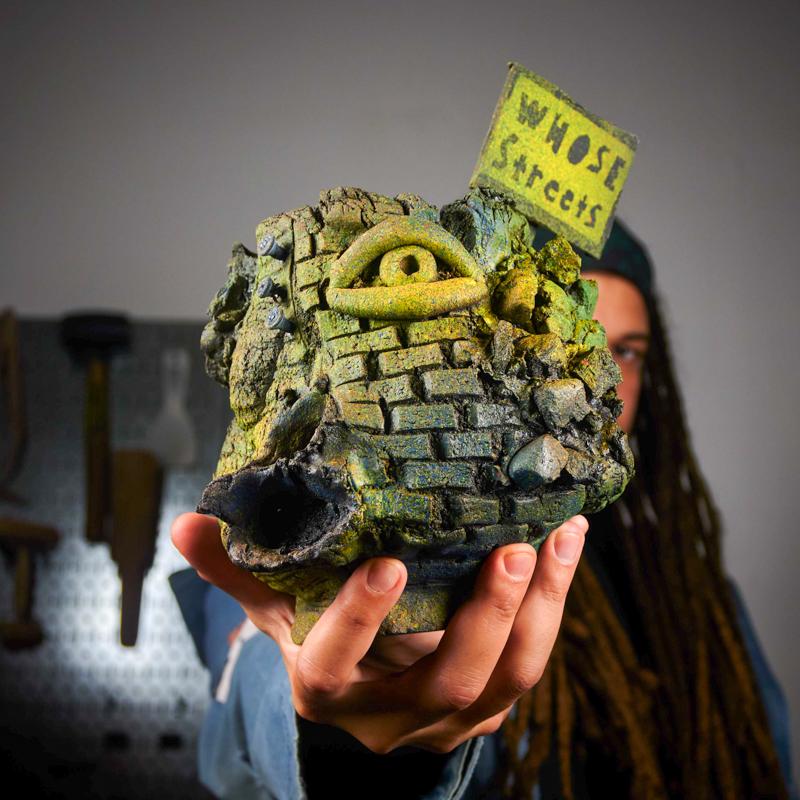 Visiting Artist Workshop: Narrative Cups: Deeper Than The Surface
This workshop will be dedicated to exploring the form of the cup as a vehicle for developing complex surfaces and storytelling. You will be introduced to various methods of applying texture, color, and composition to make dynamic and richly layered surfaces. These methods will be useful to the beginner as well as more experienced potter.
The workshop is broken up across two weeks. Making will happen Saturday 3/4-Sunday 3/5 from 10am-2:30pm. Glazing is condensed into one day, Saturday 3/11 from 10am-4 pm.
About the Visiting Artist: Isaac Scott is a ceramic artist, curator, and photographer from Madison, WI who is currently living in Philadelphia, PA. Isaac received his MFA in Ceramic Art at Tyler School of Art and Architecture in 2021. His ceramic work has been exhibited around the country including Design Miami Podium in 2020 and at the 20219 National Conference for Education in the Ceramic Arts in Minneapolis. Isaac's photographs of the 2020 Uprising in Philadelphia were featured in the June 22nd, 2020 issue of the New Yorker. In August of 2020 Isaac completed his first mural alongside collaborators Gerald A. Brown and Roberto Lugo. The Stay Golden mural is located at 33rd and W Diamond St. in Philadelphia, PA. https://www.isaacspottery.com/
Student Supply List:
basic clay tool set