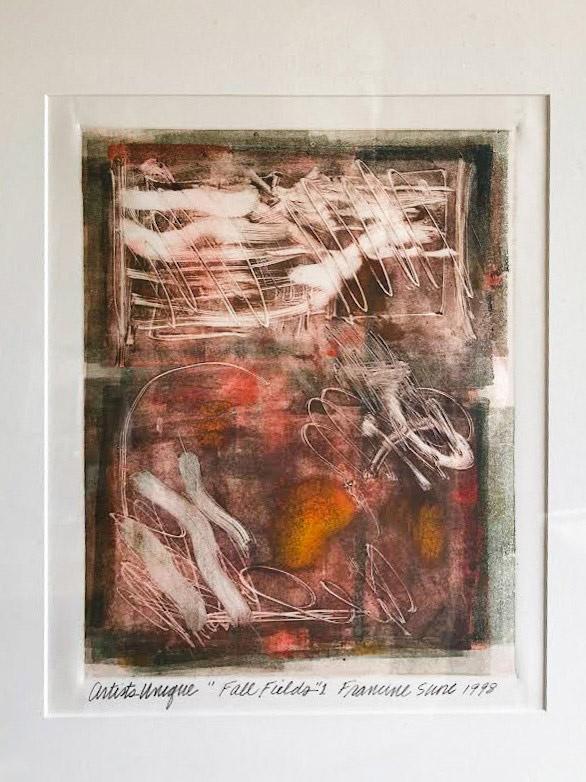 Monotypes and Printmaking
This class has already started. Please call to register.
This class will provide the essentials for the Monotype Process in Printmaking. We will investigate a variety of methods for producing unique as well as creative images. Artists like Rembrandt, Mary Cassatt , Degas, Gauguin, Rouault, Matisse, Klee ,Diebenkorn, Olivera, Scully, and many more made Monotypes. A must for the serious painter.

Student Supply List:
Large Newsprint Pad
Brushes (for water-based inks)
Water container for Brushes
Large sheets of Printmaking Paper (we tear them into four pieces)
Blotters
Come with great ideas/and or an Open mind!!!