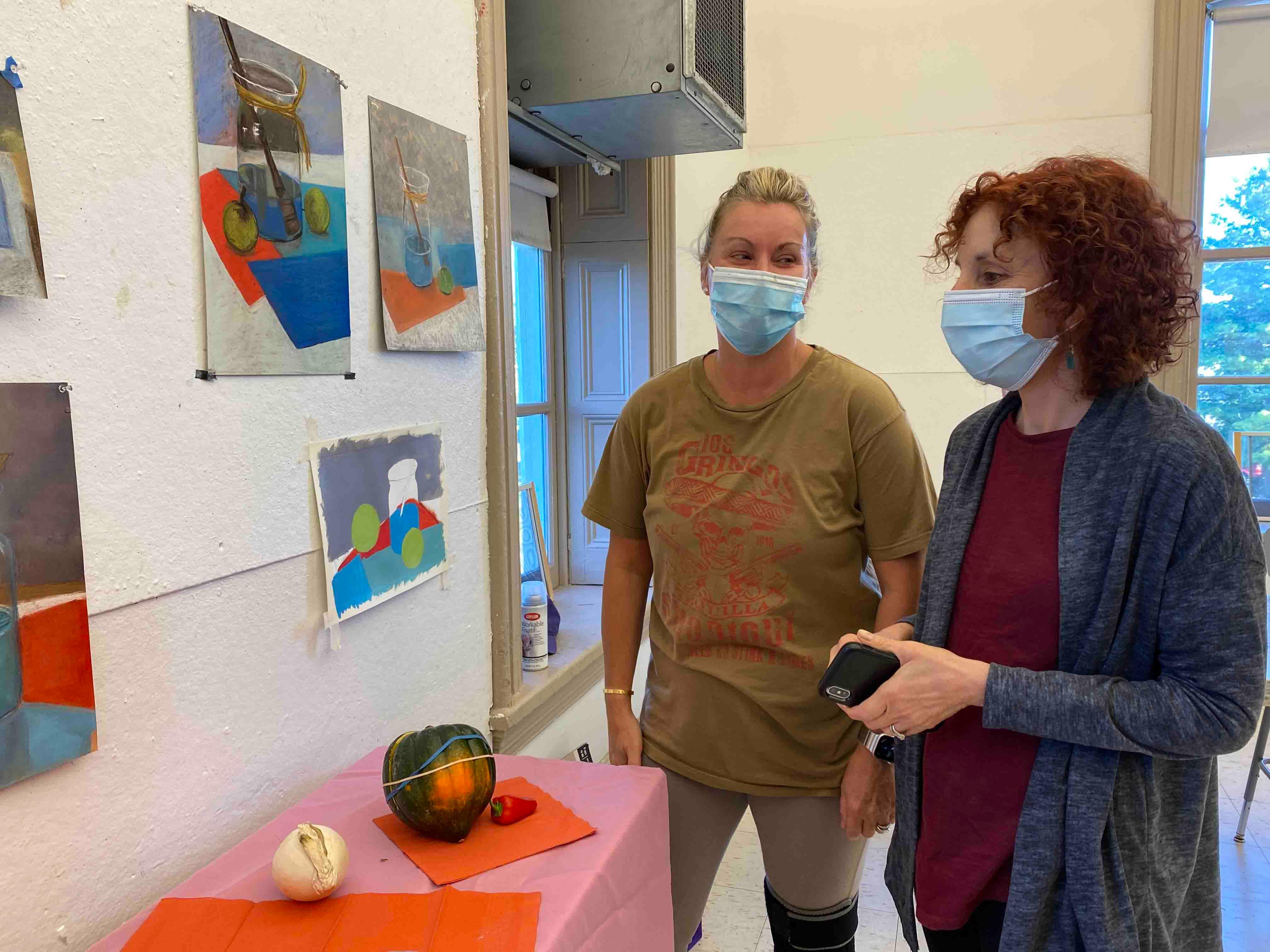 Inspiring and Forgiving Pastels
This class is held offsite at The Haverford School just down the street from the center at 450 Lancaster Avenue.
Learn to use the versatile and forgiving medium of pastel; mistakes do not exist, even if you try! A range of colors can be created, from soft and subtle to bold and brilliant. By working mostly from still life, learn how to mix the colors you want. Through demonstrations and exercises, learn how to apply different techniques, creating luminous colors and a variety of textures and blended finishes. There will also be emphasis on how to make interesting compositions which are the backbone of any good painting. Learn how to fine tune your perception and discover how to really "see." A plethora of famous artists like Renoir, Mary Cassatt, Bonnard, Degas etc. used pastels as finished work rather than preliminary sketches. This class supports play and experimentation in a safe, supportive and encouraging atmosphere.
Parking: Enter the Haverford School from the Lancaster Avenue entrance then follow the circle to the last parking lot in front of the glass building. Parking is free. MLAC staff will be there on the first class to welcome students and direct you to the classroom.
Student Supply List:
Rembrandt Soft Pastels: Set of 60 half sticks (can be purchased at Dick Blick) or Rembrandt Soft Pastels: Minimum Set of 30 half sticks (can also be purchased at Dick Blick)
Pastel Paper (medium or dark tones): Canson dark tone pastel paper, UArts sanded pastel paper 400 or 600 grit (not white if possible), Art Spectrum, or Canson MI Teintes Touch sanded paper
One bristle brush
Fixative for pastel (Krylon workable fixative, Crystal Clear, Spectrafix, or Winsor Newton Pastels and Charcoal)
Glassine paper in roll/sheet or widest roll of Wax Paper
Artist tape or masking tape
"Invisible Glove" cream (from Pep Boys), Art Guard (much more expensive, can be purchased from art supply stores), or Latex Gloves to protect your hands
Roll of paper towels