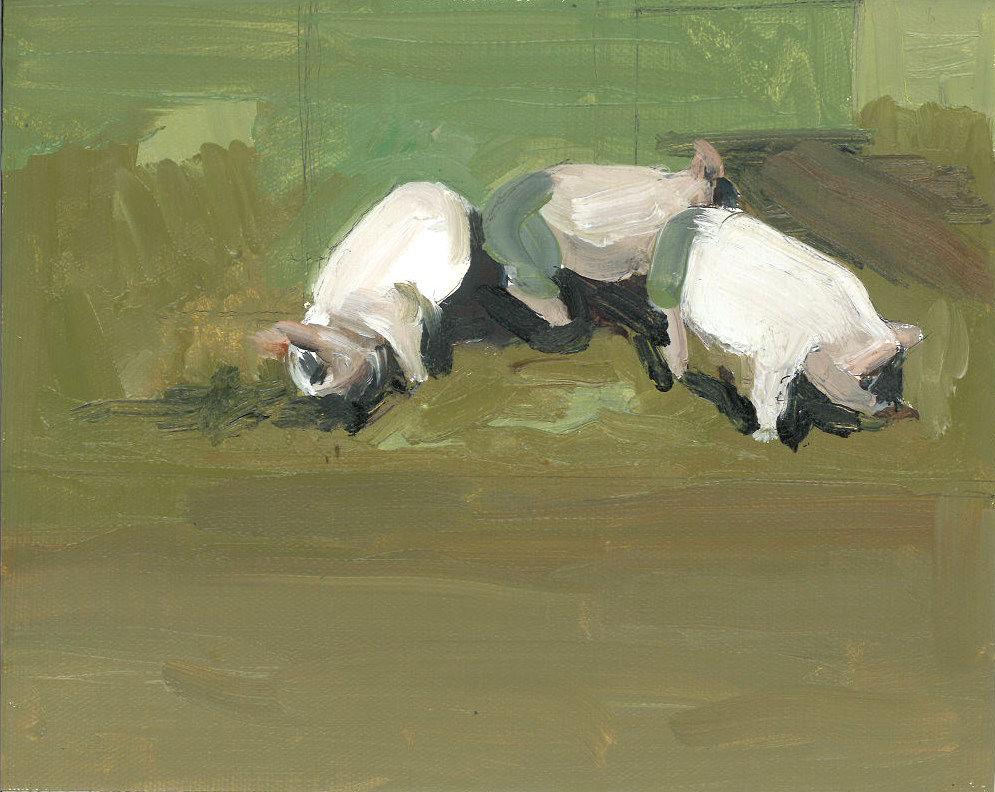 Gouache Painting
This class has already started. Please call to register.
Please call to register.
Learn the fundamentals of painting in gouache and discover essential techniques while practicing painting in a variety of environments. Learn about different surfaces, brushes, brands of gouache, painters that use gouache, and how to apply gouache at its right consistency. Open to all oil and water based media.
Student Supply List:
A variety of Ingres toned paper. Blick or Artist and Craftsman has it.
A block of cold pressed or hot pressed watercolor paper or pad of Fabriano Cold pressed Watercolor Paper 9″ x 12″
Holbein or Winsor & Newton for brands of gouache. Colors:


Titanium white, ivory black, yellow ochre, raw sienna, burnt sienna,ultramarine blue, raw umber, burnt umber, and alizarin crimson

Masking tape (Artist tape) cream colored.
Masterson Palette with the red lid. You can find it at Blick or Artist and Craftsman.
Graphite (pencil)
Kneaded Eraser
Gum eraser
Two cups for water
Paper towel or some kind of cloth to dry your brushes
A variety of watercolor brushes, rounds and filberts of different sizes. You may find this at Blick or Artist and Craftsman. (Winsor & Newton Cotman brand for brushes.)
Thank you for registering for an online class. All classes are held over Zoom, and your class link will be included in the class confirmation you will receive a few days prior to the start of your class. It is hard for teaching artists to troubleshoot technical difficulties during class time. Please make sure you are able to access Zoom and that your camera and sound work before the start of class. If you need immediate help, call us during open hours at 610.525.0272 ext.110. Zoom support is available 24/7 here. Enjoy your online class!