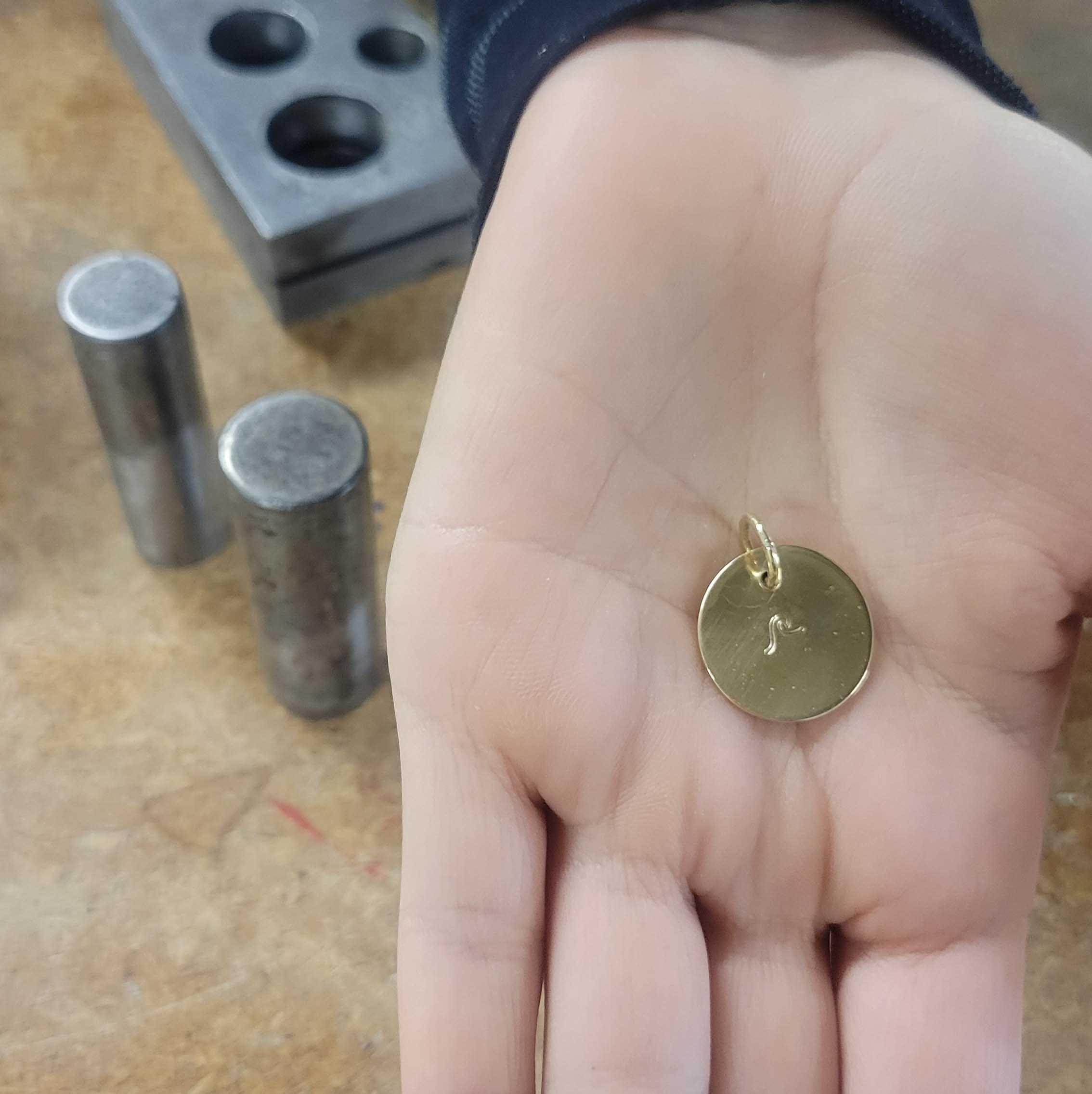 Friendship Charms Workshop (12 yrs+)
Take this class with your bestie and learn how to make matching friendship charms in brass! You will cut out a disc or bar shape with the disc cutter or bench shear, then youll file, sand, drill and texture it. You will also have the option of stamping your initials or favorite acronym to make it truly unique. Basic metalsmithing techniques will be used like cutting, drilling, forming and finishing. We will be using the torch and various hand tools and machines in the studio.
Please wear sneakers or boots and tie back long hair, do not wear loose-fitting clothing or jewelry while working in the studio.