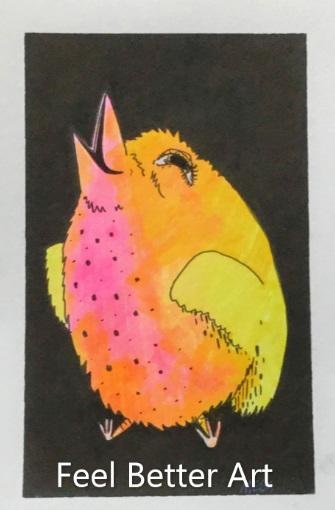 Feel Better Art
This class has already started. Please call to register.
Please call to register.
Practice two therapeutic art strategies each week using high control materials to help you feel better and set yourself up for success. Use art to shift from problem-focused to solution focused while giving yourself tangible reminders of your ability to cope better. You don't have to be an artist to create mindfulness, acceptance, awareness, perspective and self-care. Online class will begin with a short warm up art activity before moving on to a longer presented activity, which will be provided via written instructions and visual guide using whiteboard in zoom. You will have a minimum of 40 minutes to work independently on presented activities, as well as have the opportunity to ask questions throughout. You have the option to share your art and insights at the end of time together. No critiques.
Student Supply List:
Colored pencils
Markers
Glue sticks
Paper
Thank you for registering for an online class. All classes are held over Zoom, and your class link will be included in the class confirmation you will receive a few days prior to the start of your class. It is hard for teaching artists to troubleshoot technical difficulties during class time. Please make sure you are able to access Zoom and that your camera and sound work before the start of class. If you need immediate help, call us during open hours at 610.525.0272 ext.110. Zoom support is available 24/7 here. Enjoy your online class!