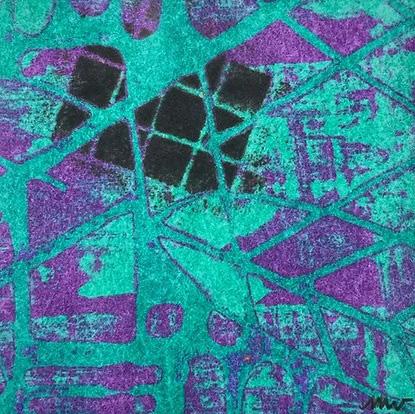 Clay Printing Workshop
This workshop takes place on Saturday 10/29 & Sunday 10/30.
If you think you can't draw, you can't paint or have no artistic ability, this class is for you! Learn how Mitch Lyons unique printmaking process changed the way clay can be used. You will be working from a slab of clay, adding layers of colored clay slips, pastels, textures and imagery. From this, the monoprints will be pulled. Even if you've never worked with clay or know nothing about printmaking, you'll be excited to learn how to pull your very own clay monoprints. All levels welcome. Visit meredithwakefieldart.com to see examples.

Student Supply List:
Materials fee of $40 included in the tuition covers most supplies
Additional Supplies Needed: Newsprint pad (18" x 24") – available on Amazon
Drywall/Joint tape (no adhesive) – small roll – available at hardware stores
Optional: Apron
Empty cottage cheese, yogurt type containers
Paint brushes (1" to 3") – Plastic containers for slip (cottage cheese, yogurt type)
Any textures or stencils you would like to use.