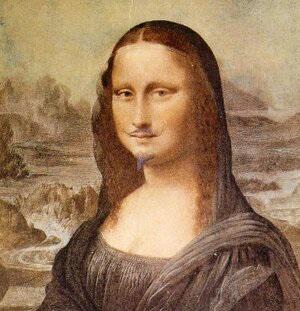 Canon's Edge: A Whiff of Art on the Periphery Lecture Series
| | |
| --- | --- |
| Instructor | Dori Miller |
| Schedule | Tuesdays · 6:00 PM to 8:00 PM |
| Dates | October 11–25, 2022 |
| Ages | Adults |
| Type | Online |
| Level | All Levels |
| Cost | Members $83.00 · Non-Members $94.00 |
This is a 3 part lecture series about art on the edges of the Canon: Appropriation Art, Protest Art, Outsider Art, Expanded Painting, Take-Aways. Each date will also allow for student interaction and a Q & A session.

Student Supply List:

Thank you for registering for an online class. All classes are held over Zoom, and your class link will be included in the class confirmation you will receive a few days prior to the start of your class. It is hard for teaching artists to troubleshoot technical difficulties during class time. Please make sure you are able to access Zoom and that your camera and sound work before the start of class. If you need immediate help, call us during open hours at 610.525.0272 ext.110. Zoom support is available 24/7 here. Enjoy your online class!